Mary Barra named GM CEO: world's first female global auto leader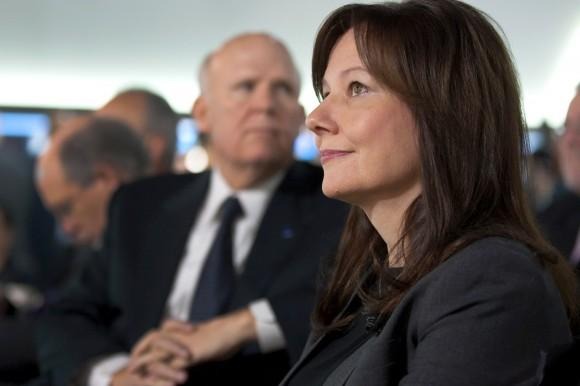 General Motors has selected Mary Barra as their next CEO, this signaling a greater change in the auto industry as a whole as she will be the first female to hold such a position in a global auto brand. This also signals the retirement of Dan Akerson as GM Chairman and CEO as of January of 2014. Mary Barra is currently working with GM as executive vice president, Global Product Development, Purchasing and Supply Chain.
This election was done by the Board of Directors at GM and also brings Barra in as a member of said board. Barra's current position will be filled by Mark Reuss, who until now has served as GM's executive vice president and president, North America.
While Barra takes over as CEO, the position of Chairman (also formerly Akerson's) will be given to Theodore (Tim) Solso. Solso will be entering from his former position at Cummins, Inc. where he was chairman and CEO. Solso has also served on the GM Board since June of 2012.
Barra has been working with General Motors for a total of 33 years. During that time she's worked on manufacturing, engineering, and senior staff positions, and has served the company in what the company describes as an ongoing turnaround, "revitalizing GM's product development process resulting in the launch of critically acclaimed new products while delivering record product quality ratings and higher customer satisfaction."
"With an amazing portfolio of cars and trucks and the strongest financial performance in our recent history, this is an exciting time at today's GM. I'm honored to lead the best team in the business and to keep our momentum at full speed." – Mary Barra
This push will also have Dan Ammann take the position of company president. Dan Ammann has acted as GM leader of the company's initial public offering in 2010 and both executive vice president and chief financial officer since, here taking a position which will place him responsible for the managing the company's regional operations around the world.
Finally, Alan Batey will take over for Reuss and is named Executive Vice President and President, North America. Batey is leaving his current position as senior vice president, Global Chevrolet and U.S. Sales and Marketing. Stick around SlashGear's Cars Hub for more from GM through the future!