Gigabyte T1028X touchscreen netbook gets video unboxing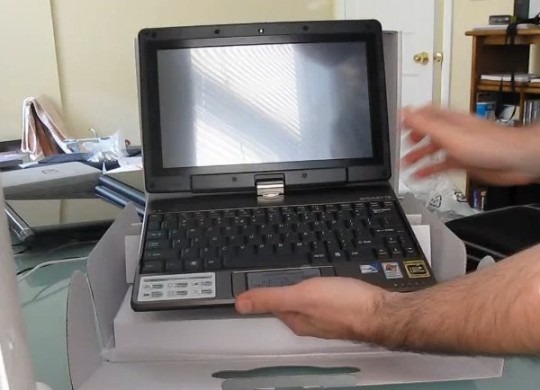 We may receive a commission on purchases made from links.
The great thing about only spotting a new device when it launches is that you don't have to wait too long until you can see if unboxed and in action.  Gigabyte's TouchNote T1028X convertible touchscreen netbook only crossed our paths yesterday, but already Liliputing have their review unit in to play with.Video unboxing after the cut
While the T1028X may look ostensibly the same as its T1028M predecessor, there are a couple of key changes.  The Intel Atom N270 of the M-variant gets thrown out, to be replaced by the slightly faster 1.66GHz Atom N280 chip; more obviously (once you turn it on, anyway) the display has had an update to a 10.1-inch 1,366 x 768 panel.
A 7,650mAh battery is also on the capacious side of what we've seen for netbooks, so hopefully the T1028X will last longer than, say, ASUS' Eee PC T91. It'll have to be good, though; early pricing suggests you're looking at $679 from Amazon.  There's also a first-look video over at Liliputing, to help you decide if it's worth it.