Gigabyte T1028X touchscreen netbook quietly debuts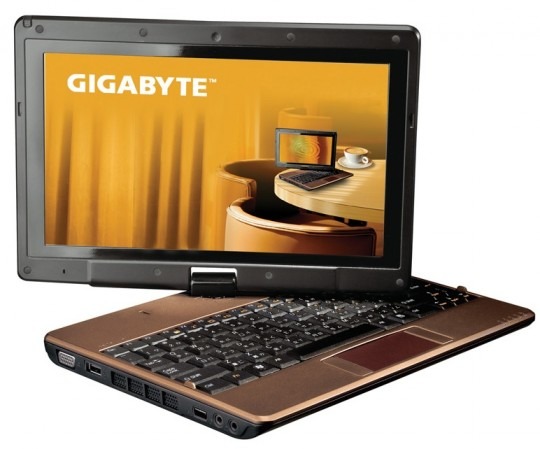 Gigabyte have quietly updated their convertible touchscreen netbook range with the T1028X, a slightly re-fettled version of the T1028M they announced back at CeBIT 2009.  Among the key changes are a switch in processor, moving up to the Atom N280 1.66GHz CPU paired with a faster FSB, and a higher-resolution display, now running at 1,366 x 768.
That latter change will demand a trade-off between fitting more on-screen at any one time – important when you're dealing with a mere 10.1-inch panel – and touch-accuracy.  The T1028X also gets the 6-cell 54wh battery pack as standard, and keeps the optional integrated HSPA of the original T1028M.
There's also an ExpressCard 34 slot, 1GB of RAM and a 160GB hard-drive, while Bluetooth and WiFi b/g are both standard.  Unfortunately, Gigabyte have also seen fit to raise their prices with the new machine; no sign of an MRSP, but the T1028X is available online in Europe for around €497.70 excluding tax ($702).
[via UMPC Portal]