ASUS Eee PC T91 Review Round-up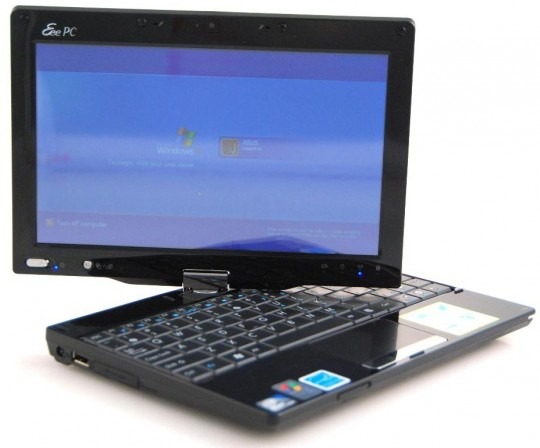 We may receive a commission on purchases made from links.
Having showed up on Amazon earlier today, it seems the ASUS Eee PC T91 really is ready for US prime-time.  The reviews have already begun to spring up across the usual suspects, so what's the consensus?  It looks like it's time for another SlashGear review round-up, this time about what could be ASUS' most-anticipated Eee PC to-date.Full round-up, plus video, after the cut
One early area of controversy is price, with Notebook Review giving ASUS credit for bringing "the first budget-priced tablet netbook" to the market, while Engadget and Gizmodo aren't so forgiving.  You're not getting a fast processor for your money, either; Liliputing found the T91 "choked on sample videos I downloaded from Microsoft's WMV HD showcase", while Notebook Review's benchmarks on the 1.33GHz Atom Z520 CPU and 1GB of RAM found the T91 to be slower than most Atom N270 netbooks as well as Samsung's VIA Nano-based NC20.
Battery life is mixed, with Notebook Review eking out 4:31 of constant use while GottaBeMobile could only manage 3.5hrs.  CNET saw 4:20 of video playback before the T91 expired, while Engadget came somewhere in-between with nearly four hours of general use.
The ASUS' compact 8.9-inch touchscreen met with mixed feelings, with Liliputing describing it as "relatively responsive" while Notebook Review found it "easy to accidentally trigger the wrong icon" when stabbing with a finger.  CNET also had trouble navigating the compact panel, and Gizmodo had to use the stylus in order to be accurate.  The glossy screen coating is roundly disliked, as both a glare and fingerprint magnet, and some bemoaned the lack of accelerometer auto-rotation.
Unfortunately, the area of main agreement is in disappointment with Windows XP.  Since Microsoft won't allow ASUS to use the Tablet PC Edition variant of the aging OS, they've been forced to develop their own touch interface.  That gets praise for its appearance – Engadget call it "really nicely designed" – but the functionality is more mixed, with out-of-the-box performance good but the lack of customization a real drawback.  Gizmodo describe it as "a glorified app launcher for a handful of custom apps" while GottaBeMobile are forced to "wonder if the amount of resources put into developing the TouchGate UI are really worth it in the end."
Gizmodo's comment – "it's half tablet, half last-gen netbook" – says a lot.  Windows XP is never showing its age more than when trying to deal with non-standard user interfaces, and it may take Windows 7 to really let the T91 shine.  The ASUS Eee PC T91 is available to order now, priced at $499.99.
T91 Unboxing:
T91 software overview:
T91 hands-on: