The Genesis G70 is a new brand calling out old-school luxury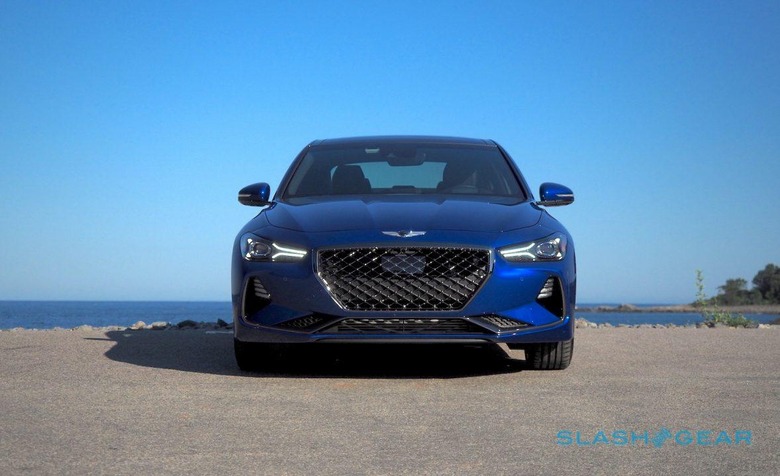 For Genesis, being a three-year-old car brand is a blessing and a curse. The automaker, currently riding high on first reports about the all-new 2019 Genesis G70, is Hyundai's play to compete with some of the most respected names in the auto industry: Audi, BMW, and Mercedes-Benz. If it's to stand a chance, however, it needs more than just better-quality leather and sharper styling to recommend it.
Among the tough decisions came an emancipation of sorts from its parent. In 2017, Genesis separated from Hyundai, and began the process to stand along as a distinct brand. From next month, there'll be new Genesis-only dealerships coming online around the US. They won't just be rebranded Hyundai centers, either, with the luxury upstart looking to big-name architects for locations that would look just as much at home in glossy design magazines as they would selling you a car. By the first quarter of 2019, the automaker expects to have sold all its remaining model year 2018 vehicles, and be selling nothing but new, 2019 year cars through its own dealerships.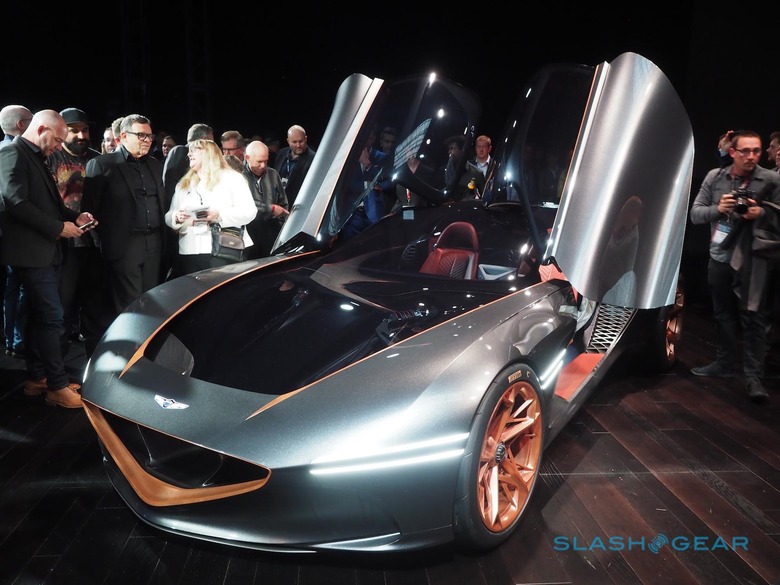 That will arrive at the same time as a relative flood of new Genesis cars. We may only be halfway through the year, but the automaker has already locked down the design launches for 2019. It'll include three sedans and SUVs, global head of design Luc Donckerwolke confirms, not to mention "some surprises."
With his minder-frustrating habit of referencing Genesis' production ambitions for the very well-received Essentia concept, the seductive coupe that the automaker revealed earlier this year, it's not hard to get excited about what unannounced products the former Lamborghini design chief might be talking about. Still, for Genesis the creativity isn't just a matter of individual cars. Instead it has to kickstart an accelerated level of not only brand awareness, but respect among potential buyers fairly jaded by the modern definition of luxury vehicles.
"We want to achieve something that goes beyond just producing vehicles, that goes beyond just being a car manufacturer," Manfred Fitzgerald, global head of the Genesis brand, said of the automaker. "Our team is comprised of talented individuals around the globe, and they are really, really talented. The ingredients to create something special with this brand is really there."
"We have a feeling that there is a lack, there is a delta in terms of what people are looking for with their products ... that their whole experience has been underestimated in recent years," Fitzgerald explained. "What we strive for is creating a positive difference in our customers' lives."
While that might sound like hyperbole, Genesis has some pretty defined, quantifiable ways to put that people-pleasing ethos into practice. On the one hand there are cars themselves. The 2019 G70, as we found in our first drive report, is a surprisingly capable sports sedan that doesn't shy away from leaning on the "sports" part of that category. While Genesis might be associated more with luxury than performance right now, the G70 stands a good job of upending those preconceptions.
Equally important, though, are the packaging and experience decisions that Genesis has made, alongside cars like the new G70. Despite the aggressive pricing, which will start just shy of $35k and spiral up to around $50k for a maxed-out G70, every model will get an impressive selection of active safety tech. Blind spot monitoring, forward collision-avoiding assistance, and rear cross traffic collision warnings are all fitted as standard. Smart cruise control with stop & go, and lane keeping assistance are standard, too.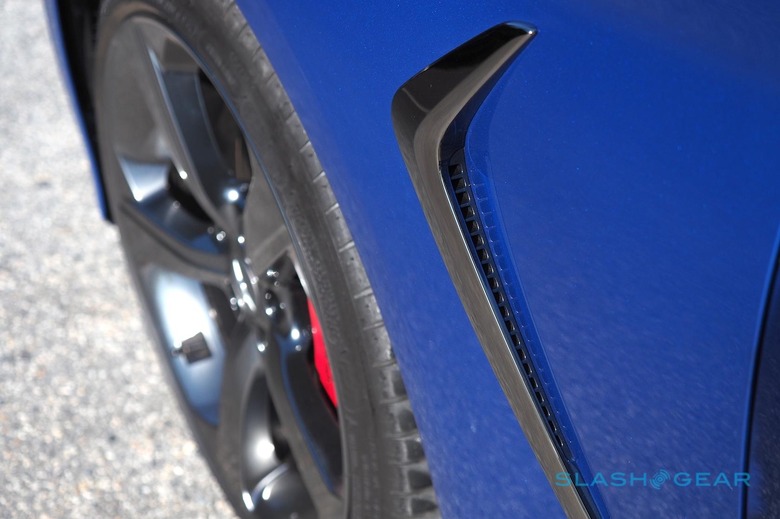 That's a compelling package, especially when you consider that some of the better-known rivals – the go-to cars in the segment, indeed – will charge extra for technology like that. Genesis isn't alone in making them standard, no, but its approach is nonetheless refreshing when you consider that the base price for an entry-level 3 Series or C Class is typically just the kick-off point for a dramatic upward spiral in price.
Genesis doesn't end things there, though. Instrumental to its argument is what the automaker describes as "The Genesis Experience," a combination of benefits both tangible and experiential.
In short, it's all about maximizing how special you feel when you opt to put a Genesis on your driveway. The cynical among us might suggest it's the South Korean automaker's attempt to artificially fill in the space where a more established luxury marque would already have satisfied owners that they're part of something "special." Everyone else will probably just be too busy making the most of the bundled features.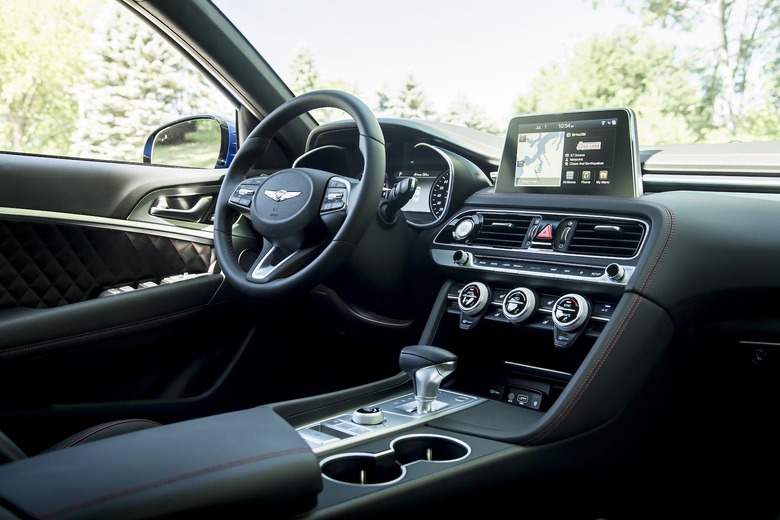 All scheduled maintenance for the first three years (or 36k miles) is included, and Genesis will dispatch a valet to pick up the car, replace it with a loaner vehicle, and then swap them back over again when the servicing is done. Navigation mapping data is updated, annually, for three years too, and there's SiriusXM Traffic and Travel Link for the same period. Genesis Connected Services, which allows for features like remote-unlocking, car location, and more from your smartphone, is bundled for three years, as is 24/7 roadside assistance and concierge services.
Altogether, it's a tacit – and sensible – admission than a solid vehicle alone won't be enough to lift Genesis from its current marketshare and allow it to play with the big names. In segments where prestige is just as much about badge recognition as anything else, the South Koreans are at a disadvantage from the start. Rising from that position of relative obscurity isn't impossible, but there are ways to buoy it so as to trim down the length of time it takes.
It's a strategy we saw Lexus take, at least in part, back when Toyota's luxury division launched almost three decades ago. Back then, expectations from a "premium Toyota" weren't exactly high, but a combination of well-polished product and a scrupulous attention to detail around the dealership, purchasing, and aftercare process proved skeptics wrong. In the process it created both Lexus loyalists and vocal brand advocates.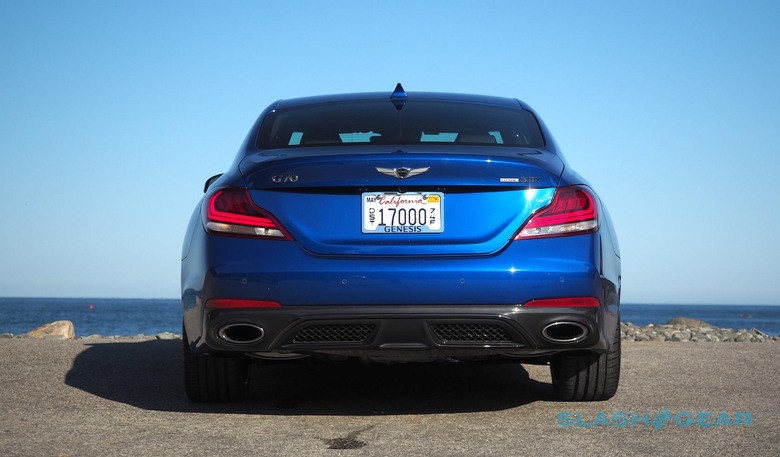 Thirty years on, Genesis faces a modern-day version of that challenge. Convenience and identity are king: the growth of subscription-based car ownership, automakers increasingly filling out their line-ups with ever more specific niche models to cater for each whim and fancy of potential buyers, and an emphasis not only on what a car does but what it says about you as its owner are the playing field the G70 must battle upon.
Without nostalgia to riff on, Genesis must look to more tangible ways to communicate just what being an owner of its cars involves. "We are pretty fortunate, because we don't have a legacy behind us," Fitzgerald argues, "it's up to us to paint this picture." If the 2019 G70 and its comprehensive package of services and standard technology is anything to go by, Genesis is leaving nothing to chance, and that could – and should – make its German rivals take it very seriously indeed.