GeForce GTX 770 joins 780 for two-tier gaming graphics sweep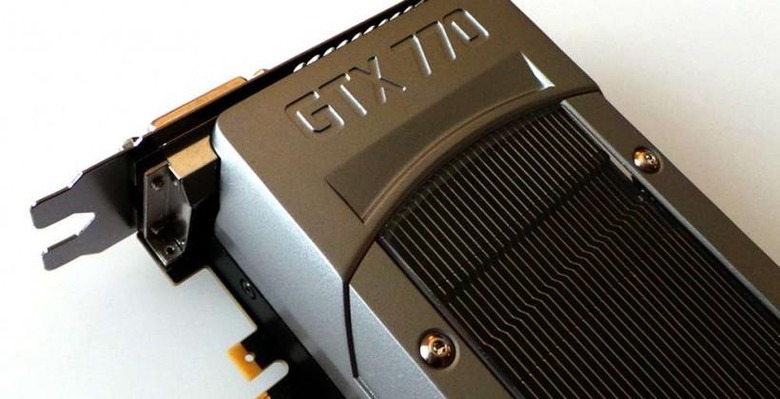 Today NVIDIA let it be known that they've not just added the GeForce GTX 780 to their ranks, they've replaced the GTX 670 with the GTX 770 as well. The NVIDIA GeForce GTX 770's design is based on the GK104 GPU, this being the same unit used in the 680, the card replaced by the 780 earlier this month. This unit works with a base clock speed of 1,046 MHz and can be boosted up to 1,085 MHz, bringing with it a fastest-ever GDDR5 memory speed at 7.0 Gbps.
Inside the GTX 770, users will find 8 SMX units bringing on a massive 1536 CUDA Cores, ready to keep the finest games on the market up to speed. While the typical Boost Clock speed will be 1085MHz, NVIDIA notes that many partners will be offering their 770 boards at higher clock speeds.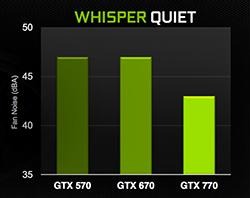 The GTX 770 works with the same vapor cooling chamber cooler that works with the GTX 780 and the GTX TITAN introduced earlier this year. Though on the GTX 770 reference boards this technology will be in play, retail GeForce GTX 770 cards work with their own unique board design, cooling, and OC clock speeds – the 4dB sound drop seen in the in-house test results here are from reference board designs only: the final product could be ever-so-slightly different.
This is the second card to be released with the NVIDIA GeForce Experience packaged and pushed to manufacturers – that's the company's game optimization suite, now in version 1.5 and available to the public. This user experience has replaced "NVIDIA Update" as the group's graphic driver standard.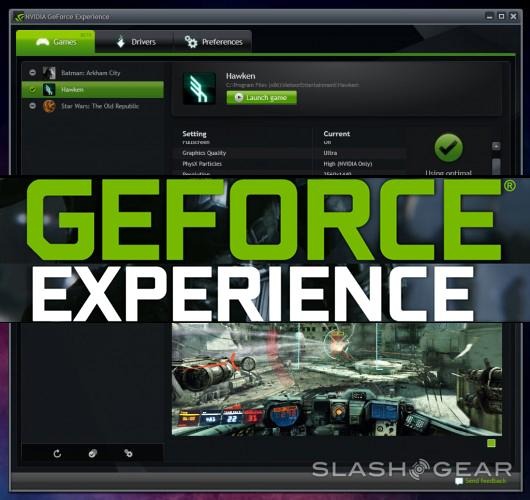 NVIDIA has made clear once again that the GeForce Experience is their jumping off point, a place where gamers can optimize the newest in high-powered games for the GeForce GTX graphics cards they've so gratefully purchased and installed. As it was made clear earlier this year at CES 2013, the cross-section of people who own high-powered graphics cards and those that take the time to set their games up to make the most of them is pitifully small: the GeForce Experience aims to put an end to that.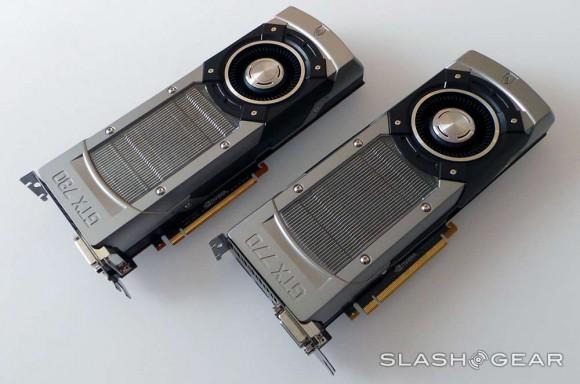 The GeForce GTX 770's hardware certainly makes for a convincing case for necessary optimization. What good is a single precision of 3.2 Teraflops and either 2GB or 4GB GDDR5 memory capacities at 7.0 Gbps when you're not making full use of it? There's a lovely memory subsystem you might want to make use of as well, that consisting of four 64-bit memory controllers (256-bit).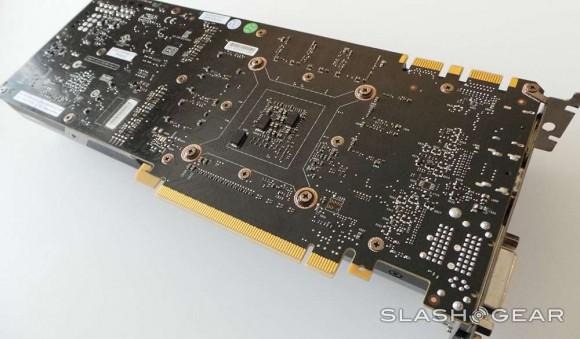 This unit's TDP (Thermal Design Power or Thermal Design Point) is 230W. TDP represents the maximum amount of power the cooling system will require to dissipate – and it's important to note that this is the maximum "average" power the chip will draw, not the most power it's capable of drawing in strange circumstances (there, now you learned something today.)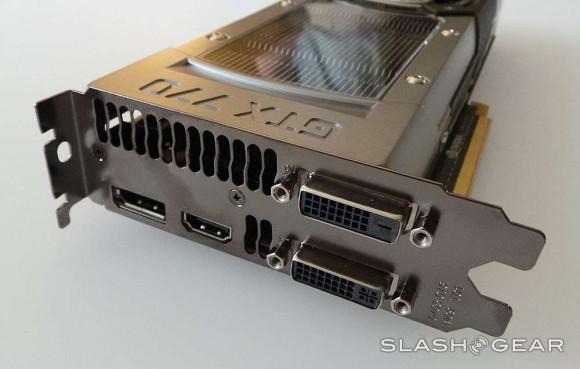 Meanwhile the recommended power supply for the GTX 770 has been suggested by NVIDIA to be 600 Watts. You'll need to hook up one 6-pin power connector and one 8-pin power connector, each with PCI Express 3.0 design in play.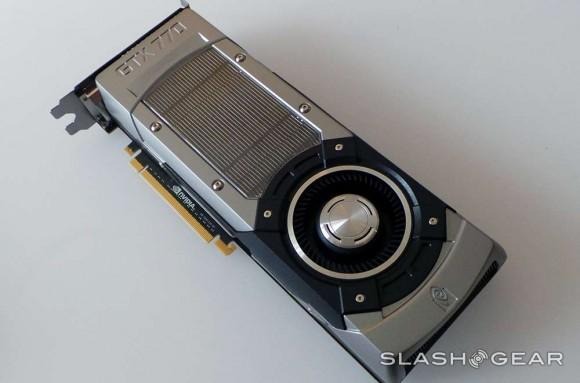 Output includes 2x Dual-Link DVI connectors, one full-sized HDMI connector, and one DisplayPort 1.2 connector. Kepler features of note include support for up to four displays, GPU Boost 2.0, and TXAA. NVIDIA's standard GeForce GTX 770 2GB card is coming in at a suggested etail price point of $399.00 USD, with individual manufacturer prices incoming sooner than later.