Garmin's newest GPS running watch keeps score for masochists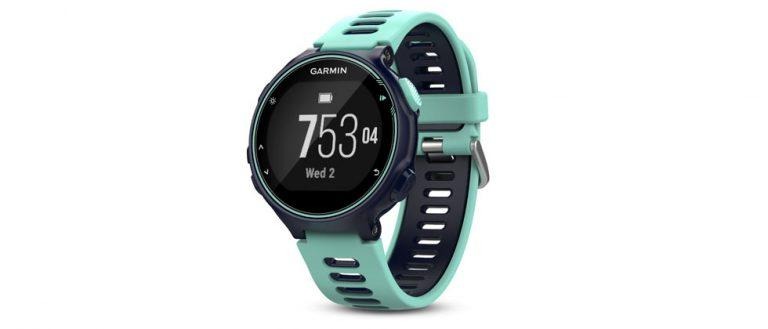 This morning the Garmin Forerunner 735XT GPS running watch was revealed with Connect IQ. This device has "24/7 heart rate monitoring", water resistance up to 5 ATM (50 meters), and the Strava Live Suffer Score app. This app comes pre-installed on the device, and aims to make you suffer. Suffer, that is, by pushing you to rack up a high Suffer Score. Just what you've always wanted in a workout watch – pain!
This device works with Garmin's own Connect IQ store. Apps are there – as well as bits of customization for users to make their watch their own. There's also a connection to Strava online through Strava Premium.
With Strava Live Suffer, users are able to Connect IQ devices to earn Suffer points, but they'll only be able to review their Suffer Score on Strava and compare that score with others with Strava Premium. Strava Premium is given in a 60-day trial to Forerunner 735XT watch buyers.
This watch also connects with Garmin Connect, an online service – a community – where workouts and sleep patterns can be tracked and users can connect with one-another. You can also earn virtual badges there.
Users of this watch will find the battery lasting 11 days in "Watch" mode and 14 hours in "training" mode.
This device will be available in black and gray or midnight blue and frost blue. You'll be able to purchase the watch for $450. There's also a so-called "run bundle" which includes HRM-Run for $500, and a "tri-bundle" (with both HRM-Tri and HRM-Swim) for $600 USD. The'll all be available imminently.
In other news, you can purchase a Casio Outdoor Watch for $500, or an LG G Watch R for around $150 if you know where to look – and keep your smartwatch in your pocket instead of paying a premium for the sensors you're reading about in the rugged watches above.