Gaming Gifts that aren't Games: Holidays 2017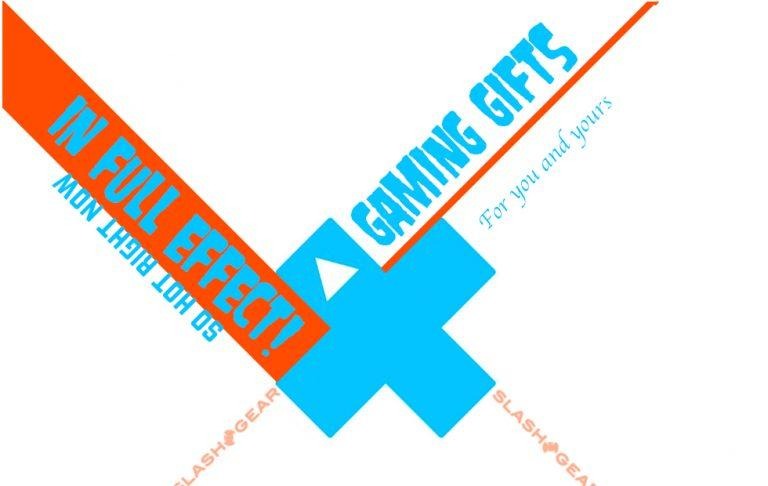 Gamer gifts for gamers that already have all the games they want – what else could they possibly need? This week we're having a peek at a number of gifts for girls and boys, women and men, any and all people of the gamer persuasion. The only requirement for this list is that you have a general idea of what your gift-getter like to play, be it living room gaming console games, PC games, or the sort of head games that drive you wild – from there, we've got you covered.
1. Skinit Gaming Device Skins
We've experienced a long line of Skinit skins, for products from smartphones to tablets to game consoles to controllers. The Skinit action we've got pictured here is a custom job – we've glommed together a bunch of Public Domain images to make one massive amalgamation of greatness. Here we've got the skins applied to an Xbox One X and its controller!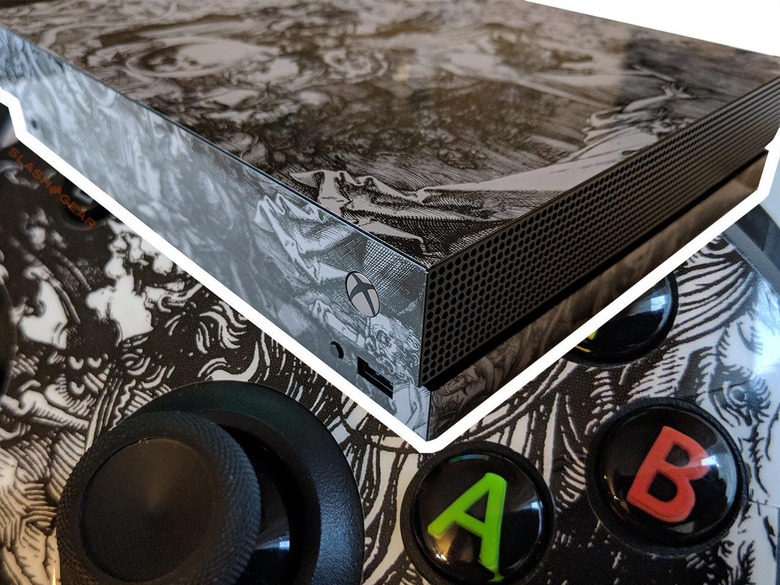 Hot tip: Those that have no idea what sort of skin their gift-recipient might like can also purchase a gift card. They'll be pumped up once they understand what they've been given – glorious skinning!
2. Google Daydream View
If your gift assignment has one of the phones on the list here at Google, they'll be able to use the Google Daydream View. This is a headset made to allow the wearer to turn their Android phone into a mobile virtual reality experience. If they've never experienced anything like this before, they'll be completely and utterly blown away.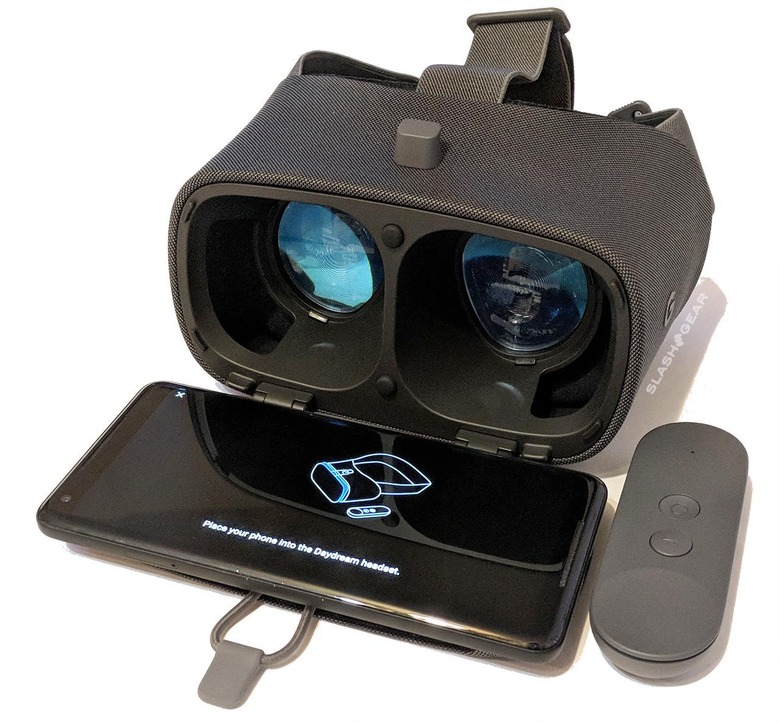 The Google Daydream View requires only that the user have one of the phones on the list linked above. Once they have the device, they'll want to download the accompanying app. Once they've done this, they'll be occupied for hours, days, years. This accessory costs around $100 and is available at the Google Store online, as well as AT&T, Best Buy, and Verizon.
3. JINX Clothing
The folks at JINX have made it their goal in life to trick out gamers of all sorts, from Spring right through Winter. As it is with all other products on this list, we've personally accessed the quality of the gear at hand, and JINX is the real deal. They license their products and create products worthy of their many licensed brands. Pricing on these products are varied, and you'll find em all at JINX dot com.
P.S. They've got toys, too. And Lots and lots and lots of MINECRAFT stuff. You could trick your niece out in full Green Creeper gear if you wanted!
4. V-MODA Customized Headphones
Over at V-MODA they've got some of the best headphones in the entire world. We've reviewed several of their different models over the past several years, and we've never been disappointed. Today we've got a pair of V-MODA Crossfade 2 Wireless Headphones – customized with a cartoon rat for ultimate odd effect. The customization V-MODA offers is extraordinary, be it 3D Printing, Lazer Engraving, or otherwise (think futuristic.) You can find these headphones, that customization, and more at V-MODA online.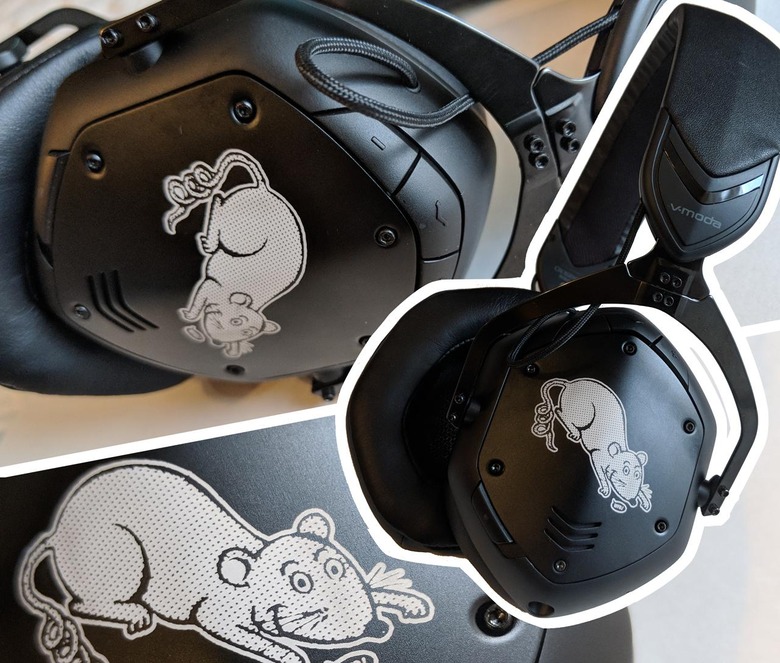 P.S. Check out the BoomProMic if you're going for a full PC gamer package – they'll be pumped.
5. SNES Classic Edition
No matter the sort of gamer you've got in your life, unless they already have an NES or SNES Classic, they'll inevitably appreciate getting one. The only trouble with either the NES Classic or the SNES Classic is their availability. They are extremely hard to find.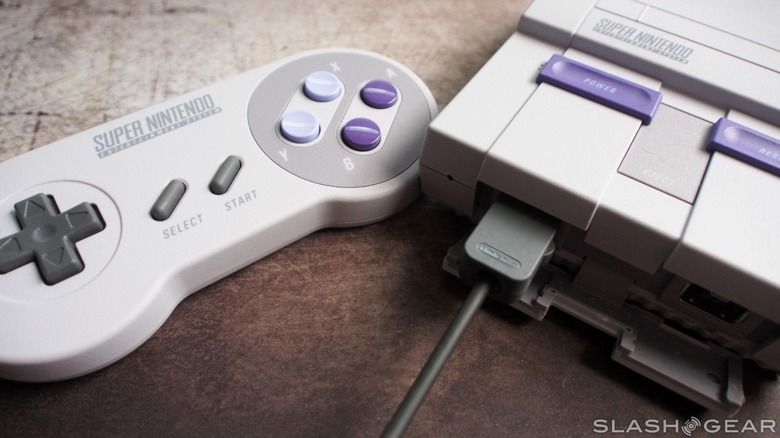 Have a peek at our SNES Classic Review and see what you make of it!
6. Elgato Stream Deck
This crazy little set of buttons is too much fun to be relegated to one user group. You've got the ability to customize every single button, then tap the buttons to do whatever you want the buttons to do. This is a gift for anyone that uses a computer, and it'll cost you right around $150 for this USB keypad called Elgato Stream Deck.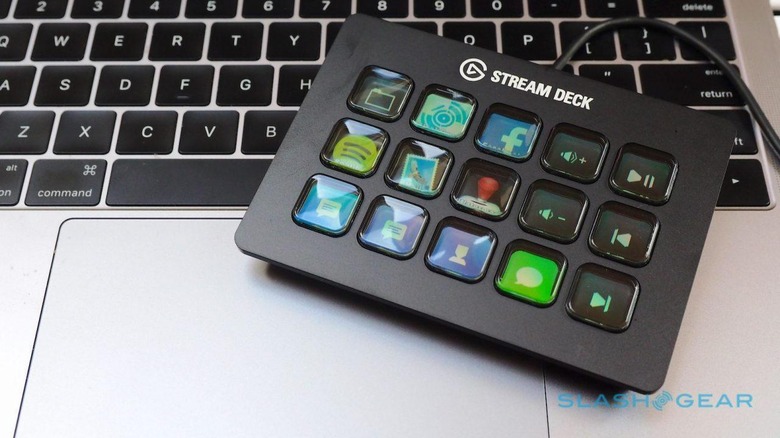 7. Basically anything from Razer
If you've got a gift-getter in your life that's asked for a new "gaming keyboard" or "gaming mouse" or anything of the like, Razer's a good bet for "Best Aunt Ever." You'll win that award, more than likely. Even if you aren't an aunt. You can pick up Razer products at Razer dot com or at a wide variety of department stores and gaming stores around the world.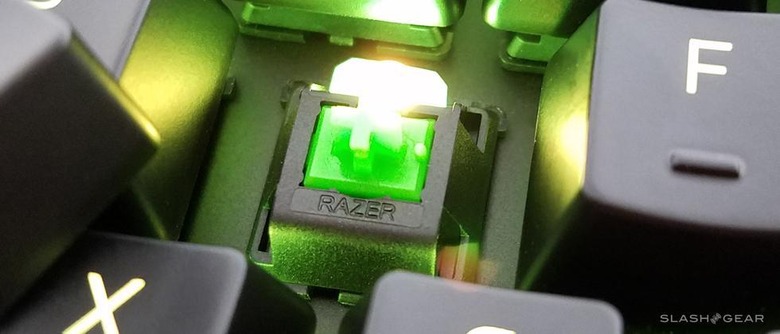 BONUS: There's a Razer Chroma Hardware Development Kit that's really SUPPOSED to be for developers – but anyone can buy one. With this kit you can make a RAZER CHRISTMAS TREE that'll shine in any color – or combination of colors – that your heart might desire!