GameStop will sell you a Nintendo Switch on launch day (if you're lucky)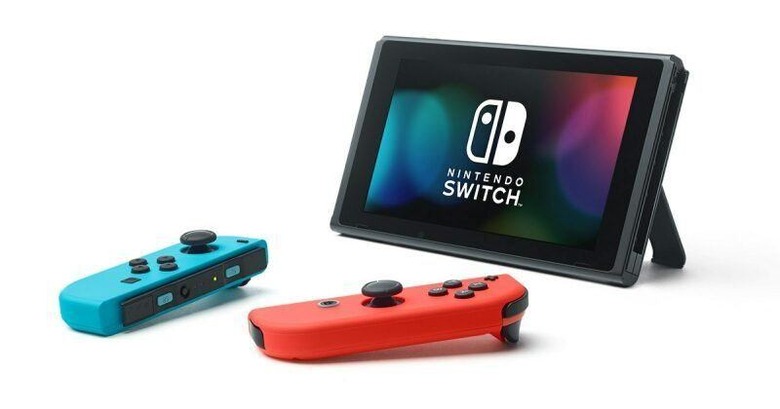 The Nintendo Switch launches in just over a week, but there are going to be quite a few people on launch day who will have to go without. Pre-orders for the Switch were snatched up quickly, with many retailers selling out of their allotments during the first day they were available. Since then, it's been nearly impossible to find a Switch, but some GameStop customers may get lucky come launch day.
GameStop announced today that it will have a limited quantity of launch day Switch consoles to sell at its stores. These consoles will be available to walk-in customers, so if you missed out on a pre-order, this could be the only chance you have for a while.
Obviously, you may not want to expect to snag one for yourself, as GameStop's senior vice president of merchandising Bob Puzon thinks whatever extra stock the company has will go fast. He encourages walk-in customers to find a midnight launch event near them and attend one of those for the best chance at picking one up. That's probably pretty good advice, as any extra consoles aren't likely to last into the daylight hours of March 3.
Nintendo has still been somewhat secretive about the Switch, but in recent days, a number of leaks have showed us all sorts of things. Not only did we have the chance to see what's inside the box, but those leaks also gave us an extended look at the console's set up process and menu. Nintendo later revealed that the consoles at the center of those leaks were stolen, making for a good bit of pre-release drama.
We'll see if the Switch is worth the hype next week. For now, though, head down to the comments section and let us know if you'll be heading out to GameStop to try your luck as a walk-in customer on launch day.