Pre-release Nintendo Switch was stolen, company reveals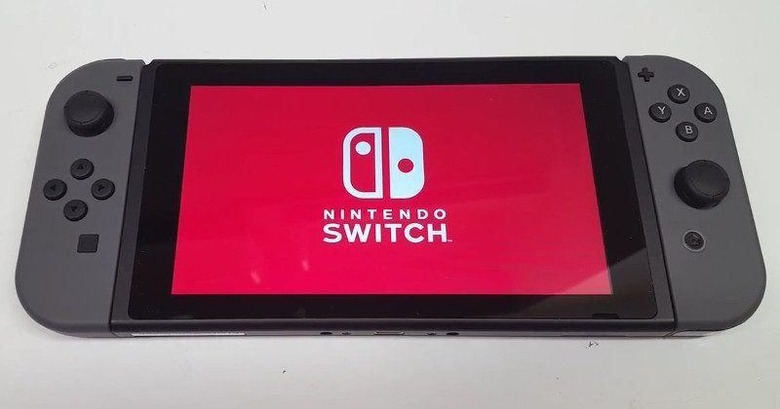 The new Nintendo Switch console won't be officially released until March 3rd, but earlier this week one lucky gamer managed to get a unit, sharing unboxing pics and a video of the UI in the process. Going by the username "hiphoptherobot" on the NeoGAF message boards, he said that he had purchased the game console from an "unnamed store." Nintendo has now come forward and stated that the device was stolen.
In a statement to IGN, the game company says the Switch was one of several units stolen by an employee of a US distributor, which was then illegally resold. In follow-up posts on NeoGAF, hiphoptherobot revealed that he had returned the console to Nintendo two days after posting his photos and video.
He added that he didn't become aware the system was stolen until after posting his unboxing online, and that he understands why Nintendo would want it returned. He still didn't reveal the person or place that sold it to him, but it was probably fairly obvious from the beginning that it was a shady deal.
As for Nintendo, they mention that they identified the person responsible for the theft, had them terminated, and are now pursuing legal action. Here's the company's statement in full:
"Earlier this week, individuals claimed to prematurely purchase a small number of Nintendo Switch systems from an unspecified retailer. Nintendo has determined these units were stolen in an isolated incident by employees of a U.S. distributor, with one system being illegally resold. The individuals involved have been identified, terminated from their place of employment and are under investigation by local law enforcement authorities on criminal charges."
SOURCE: IGN