Galaxy Tab 3 packs Atom not ARM tip sources as Intel ramps mobile push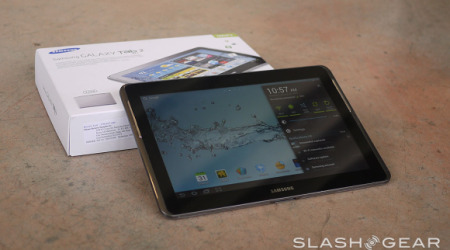 Samsung's upcoming Galaxy Tab 3 10.1 will use an Atom processor rather than an ARM-based chip, multiple sources claim, marking a high-profile win for Intel and a perhaps surprising move for Samsung, which makes its own Exynos ARM silicon. The new 10.1-inch Android tablet will use a Clover Trail+ processor in at least one of its variants, both Reuters and Korea Times report, with insiders at Samsung and Intel supposedly confirming rumors about the architecture switch that had been circulating for the past weeks.
Although Samsung has already scheduled a standalone event in the UK on June 20, at which the company has promised the reveal of new Galaxy and ATIV hardware, the Galaxy Tab 3 10.1 apparently won't wait that long to break cover. In fact, Samsung is tipped to be unveiling it at Computex, which kicks off on June 4.
Other specifications for the tablet are unclear, though it's likely to use an LCD display rather than Samsung's AMOLED panels, based on previous models of the same size.
Initially, speculation that Samsung would look to Intel's chips was met with some degree of skepticism, not least because Samsung has its own chip production facility. The company's Exynos processors have already been used in numerous Samsung products, leading to questions as to why the brand might dilute its "home supplier" advantage.
According to the Korea Times, however, the deal with Intel is part of Samsung's strategy to hedge its bets on chip supply. "Samsung wants to secure as many processors as possible at better pricing" an unnamed member of Samsung's research team told the Korean source. "That's why Samsung Electronics has recently been diversifying its procurement channel in processor chips as a strategy to stabilize production yields of its in-house Exynos-branded processors."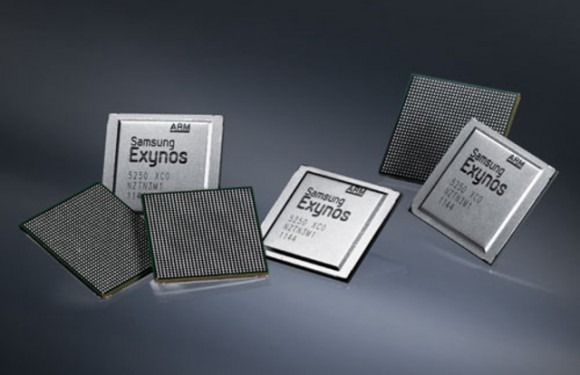 Intel, for its part, has apparently been more than willing to accommodate Samsung casting a broader net for its processor supplies. The x86 company has supposedly offered highly competitive prices for the Atom CPUs, and has reportedly increased its Atom chip specialists based at Intel Korea eightfold, to more than 50, in the space of a year.
"Most of them are working for Samsung-related projects with a mission to customize circuits for adaptation on Samsung products" an unnamed Intel source suggested.
Intel has had some quiet successes with its Android-on-x86 push, including the Motorola RAZR i launched last year, which impressed with its performance even if sales didn't quite compete with other high-profile handsets. The company has previously confirmed its goal to take a bigger bite of the mobility pie, aiming to undermine ARM's success in the smartphone and tablet industry, though difficulties achieving the same degree of power efficiency and performance have undermined Atom chips.
VIA: Engadget; Android Beat