Galaxy S8 Plus photos leak, new details on S8 accessories
As the tech world holds its breath in anticipation of the official debut of Samsung's Galaxy S8 smartphone, more details and images continue to make their way to the public. While we've known things like the phone's specs and international release dates for a while now, we've now got our first look at the larger Galaxy S8 Plus model, along with details and pricing on a range of accessories from Samsung.
A user in Mexico has shared photos of an unboxed Galaxy S8 Plus, holding the device in front of their car's steering wheel, which has recently turned into the standard shot arrangement for upcoming phone leaks. In the photos, published by AndroidMX, we see the S8 Plus' display powered on, showing several different apps and screens.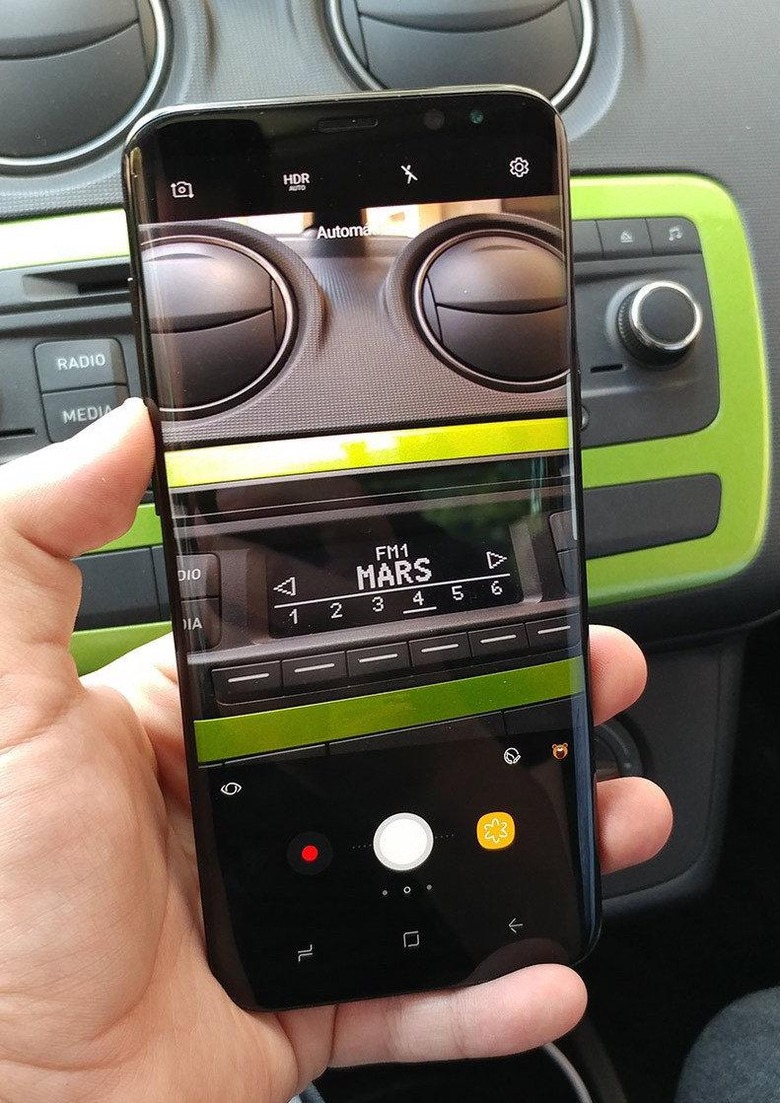 The images do a great job of showing how the S8 Plus' 6.2-inch edge-to-edge display will fit in the hand. The leaker holds the device alongside a LG V20, which has a 5.7-inch screen, revealing that the two phones are almost the same size when it comes to their form factor.
As for information on the S8 and S8 Plus' upcoming accessories, WinFuture managed to get ahold of details and pricing info for the European market. This includes the recently seen DeX Station dock, which features an active cooling system and the ability to support the Galaxy S8's new "Desktop eXperience." The DeX Station is tentatively said to be priced between 100 and 150 euros (about $110 to $160) in Europe.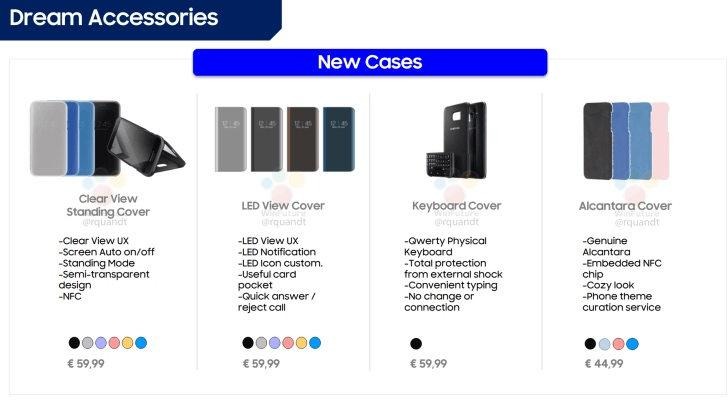 Also seen are Samsung's case offerings: the Clear View Standing Cover, LED View Cover, and Keyboard Cover, each with 60 euro ($65) prices. An Alcantara Cover will be available in matching colors for 45 euros ($48), along with Silicone and Clear Cover options for 30 euros ($32) and 20 euros ($22), respectively.