Galaxy S8 DeX Station Dock To Have Active Cooling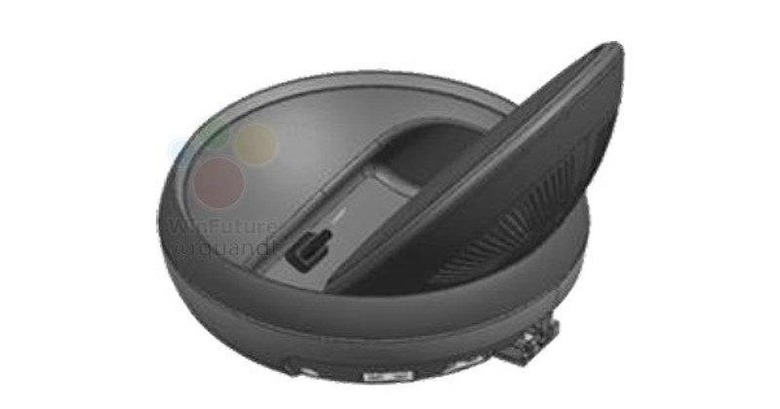 Much of the features of the upcoming Galaxy S8 have already been leaked to death. Some, like the Bixby AI-powered assistant, has even been confirmed by Samsung itself. One feature, however, has mostly remained on the sidelines, the Continuum-like DeX desktop. While details are still scarce, the accessory that will make DeX possible has recently come to light. The DeX Station dock is unlike any smartphone dock you've seen. Because in addition to transforming the Galaxy S8 on a desktop, it also has a fan to keep the smartphone cool.
The DeX Station actually first showed up in a leaked user guide for the Galaxy S8, but back then we only so it from the front. It was already strange that it seemed to have a large circular pad at the back resembling Samsung's wireless charging pad. The Galaxy S8 itself, however, would connect and be charged with a USB-C port.
That pad is no charging pad apparently but is instead an active cooling device. In other words, it's a mini fan. Now that would be a strange design for a smartphone dock, if not for what the DeX Station would make the smartphone do. It would connect the Galaxy S8 to external displays, up to 4K resolutions supported, external peripherals, and more. It would encourage users to multi-task and really push the phone to the limits. Given recent events, Samsung isn't going to take chances in having the Galaxy S8 overheat and catch fire.
As for the connections, the DeX Station is leaked to have and HDMI port, two USB 2.0 (not even 3.0) ports, and a 100 Mbps Ethernet port. The accessory will be sold for 149.99 EUR, which is around $162.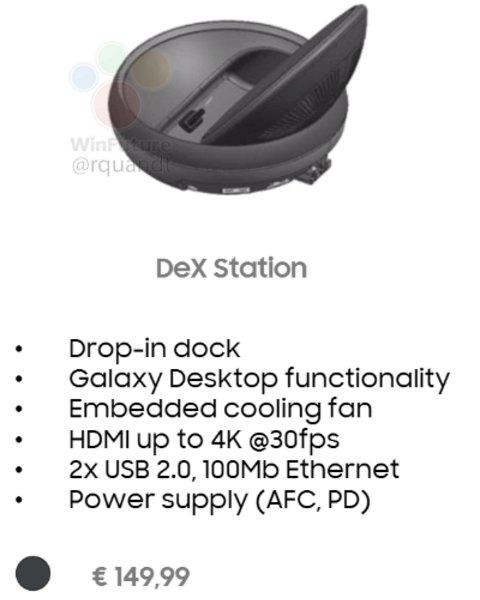 VIA: WinFuture