Galaxy S8 Details Tip A Much-Advanced Display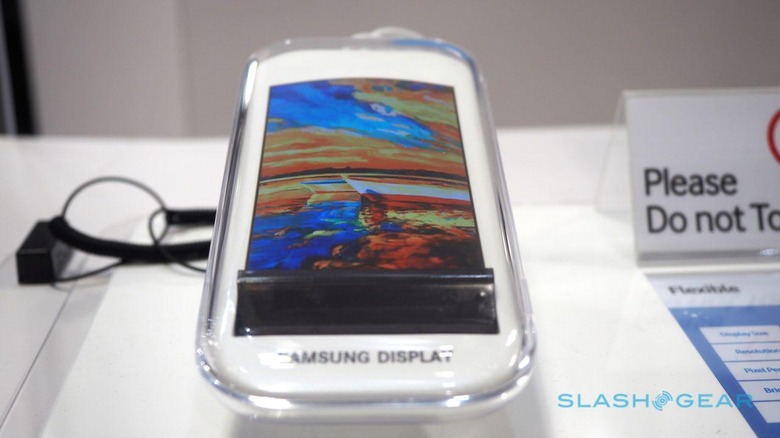 This week we're taking a look at the Samsung Galaxy S8, the next in a long line of top-end hero phones from the company that also makes the Galaxy Note. Unlike the pattern that Samsung has been (sometimes loosely) following over the past 5+ years, the Galaxy S8 wont necessarily take the vast majority of its cues on specifications from its larger relative. Instead, the Galaxy S8 – somewhat like the Galaxy S7 – will be the device to lead the way, while the Galaxy Note 8 will be an extension of that plan.
With the Galaxy S8, Samsung will likely follow Google's lead and make a big push for virtual reality as a prerequisite of a top-end smartphone. While Google will hit the low end with massive amounts of supplies for the world to take part with Google Cardboard and Daydream, Samsung will hit the higher end with the Gear VR for their ever-expanding collection of smartphones capable of handling VR at high resolution and with ultra-high frame rates.
SEE THIS: Galaxy S8 with flat screen may be eliminated in 2017
This week there's been a tip about how the Galaxy S8 might be able to handle a 4K display without buckling under the pressure (using its battery at an extraordinarily speedy rate). Sony's previously delivered a display on a phone capable of 4K resolution, but only for its own video and photos.
Samsung's move will be to make the display for next-generation virtual reality that everyone can use. At the same time, as they develop this 4K display for this smartphone, they'll also be applying themselves to making 4K happen for other VR headsets, like Samsung's partner in VR, Oculus.
Will this 4K display be rollable? Almost certainly not. But we do know that Samsung Display has the ability to make displays well beyond the capabilities of mobile processors today. One just needs to catch up to the other.
The 4K display rumor has been mentioned in passing as long ago as July of this year. That's quite a while for a rumor such as this to persist. Testing back then, further implementation now, and a final product down the line – next year, for example.
Also Samsung will probably drop the headphone jack. We've been hearing that since all the way back before this mid-September report in the wake of the iPhone 7 and iPhone 7 Plus reveals by Apple.
With all the capabilities of USB-C, it would not be entirely surprising to see Samsung take the same route as Apple and a few of its Android contemporaries.