Samsung Galaxy S8 might ditch the headphone jack, too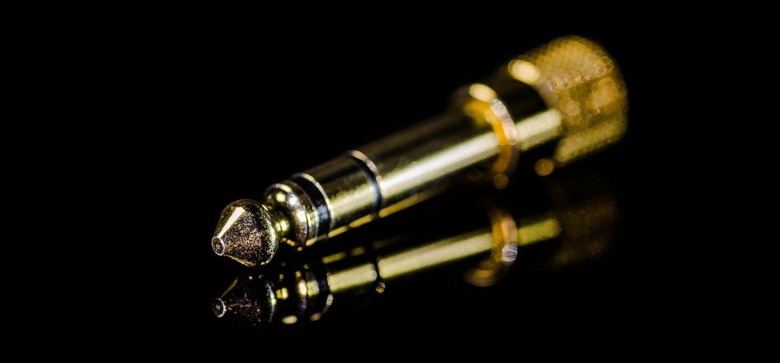 Are the headphone jack wars upon us? A new report suggests that Samsung is 'actively and aggressively' looking into the development of its own proprietary headphone jack following Apple's unveiling of the Lightning port-only iPhone 7. Such a decision may kick off an era of jack wars in which consumers are left with headphones that only work with certain devices or, when possible, require an adapter. It is suggested the new headphone jack won't be USB-C.
The information comes from Digital Music News, which says it received information from South Korean sources who are in some way involved with "the broader supply chain of Samsung's smartphones," but that's the extent of what is revealed about them. They did not provide any details about what proprietary jacks specifically Samsung may be exploring.
Whatever Samsung does choose, the sources say it will essentially be incompatible with the iPhone, and that Apple may even be banned from licensing this proprietary headphone jack. The licensing for everyone else, though — that is, for Android manufacturers — would reportedly be kept simple and very cheap or free, with the design itself supposedly having the wider Android platform in mind.
Samsung is supposedly of the hopes that many manufacturers will get behind this new no-Apple-allowed proprietary jack and give it preference over Lightning headphones, squeezing Apple and leaving iPhone users with older, less interesting audio products.
The sources claim Samsung engineers are pushing for this proprietary jack to provide better audio quality than current 3.5mm offerings, but reportedly aren't too sure any increases will be possible or noticeable. As with the iPhone 7, this proprietary plug would require an adapter to use existing headphones with 3.5mm connectors.
The adapter requirement raises the larger question of whether consumers will be at all receptive. Apple has been on the receiving end of ample criticism and mockery since the iPhone 7's unveiling, with many vowing never to buy a smartphone that does away with the perfectly functional and simple 3.5mm jack in favor of proprietary connectors and clunky adapters.
Samsung declined commenting on the rumor. As with any unverifiable rumors like this, take it all with a grain of salt.