Galaxy S7 microSD rumors: does the Galaxy S6 need the space?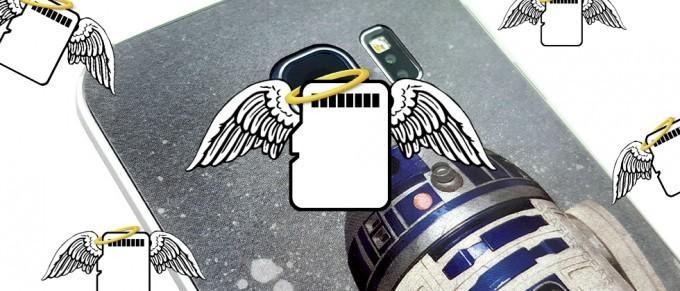 The Galaxy S7 might have a microSD card slot – it's a real possibility. Rumor has it, and the crowd goes wild. But do you need it? If you're one of the many users of the Samsung Galaxy S6 or the Samsung Galaxy S5 – or even the S4 before that – what say you? Have you run out of space on the regular? Is it an absolute necessity that you expand your storage space beyond the basic 16GB you paid for in the first place? Or did you buy a bigger storage size model at the start?
Word on the street this week is that the Samsung Galaxy S7 and the Galaxy Note 6 will be getting a microSD card slot come 2016. This is almost a given since Samsung's slightly less-popular smartphones (so says the early rumored tips on sales) have felt the burn of the style-over-features approach.
[polldaddy poll=9197246]
But what of it? Is it really that important to have more than 16 GIGABYTES of data on your device?
What are you using all of that space on?
And with the oncoming roll-out of USB-C, not to mention the fact that Samsung already tried USB 3.0 and decided to back off, will Samsung stay safe? Samsung Galaxy S7, Note 6 "expandable" details emerging Will they stay away from USB-C until it's extremely well implemented on many, many devices?
With what we've seen of Samsung's strategy and willingness to change in-between generations of smartphones, anything is possible. Next year they might just release a smartphone with a metal back and displays that wrap around the tops and bottoms of their devices.
Why not? They're Samsung. They're clearly selling enough hardware to go the extra mile with odd features!
And even if the microSD card slot doesn't come back with the Galaxy S7 or the Galaxy S7 Edge, might it come back with the Galaxy Note 6? That we're willing to give a bit more credence to. The workhorse needs to work, or risk being trampled by its opponents.