Galaxy S7 benchmarks may beat iPad Pro with Exynos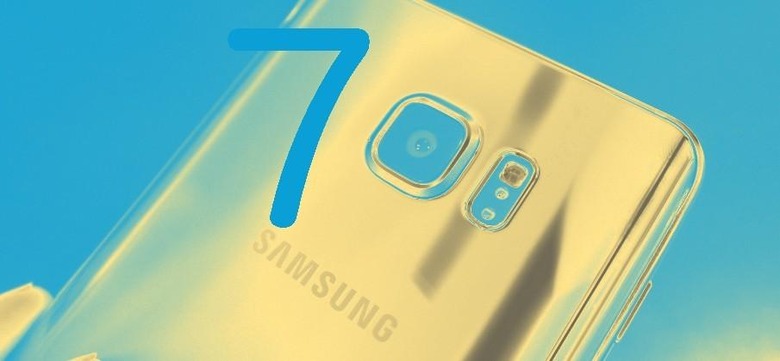 Could it be that next year's Samsung smartphones are already prepared to beat out Apple's highest-performing tablet, the iPad Pro? We're not about to suggest that processing power is in any way indicative of real-world usability. Nor are we going to place all our hopes in an Apples-to-Androids set of comparisons. But just for the sake of sorting out the possibilities – what if? What if the Samsung Galaxy S7 had the processing power to match or beat the iPad Pro?
Over with the folks at SamMobile a number of benchmark scores have appeared. These are all from Geekbench, a cross-platform benchmarking tool that in this case marks performance on mobile smart devices. We've seen that Qualcomm Snapdragon 820 score before.
Note that the display sizes are different – the iPhone 6s Plus has fewer pixels than the Galaxy S7, more than likely, while the iPad Pro is a completely different size altogether.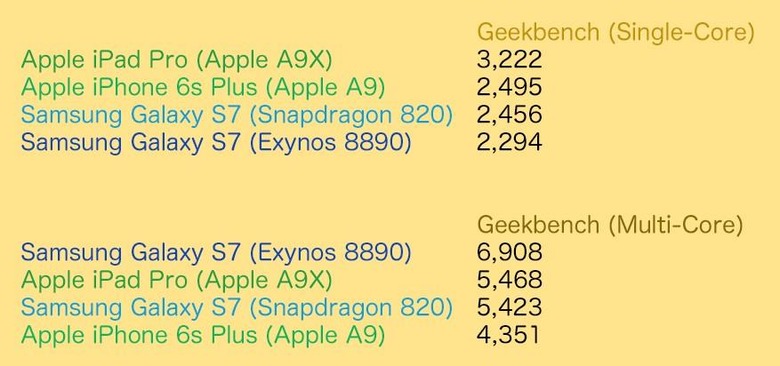 What does it mean that the iPhone 6s Plus and iPad Pro are out-performing these devices in single-core tests? Not much. Samsung Galaxy S7, Note 6 "expandable" details emerging Even less than the multi-core tests, which mean very little since we're not certain we're actually dealing with real Samsung Galaxy S7 devices here anyway.
Single-core tests represent single-core testing, which is silly since none of these devices are designed to only use one core during their usual set of basic operations.
If what we're seeing here is true with the multi-core score, Samsung might also have the processor power to create another workhorse tablet to take Apple on directly, again.
And of course, also take note that, surely, something this powerful would need to have some sort of cooling system, right? As it turns out, that's exactly what the rumors suggest (surprise!) as of earlier this morning and over the weekend. Liquid cooling could be headed toward the Galaxy S7 and Galaxy S7 Edge.