Galaxy S7 Snapdragon 820 tipped clocked at max, will need cooling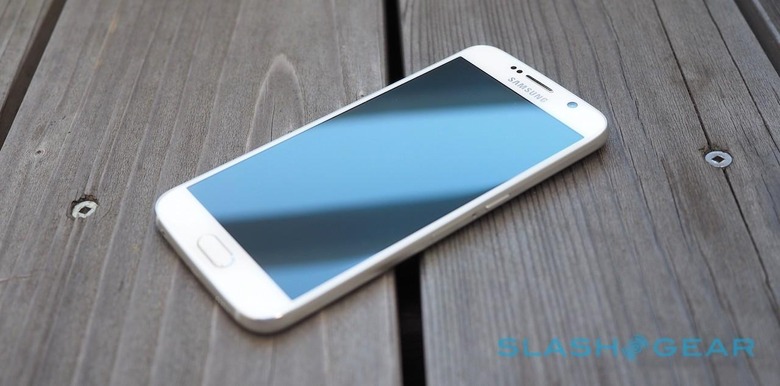 Although Samsung has practically found a winner in Exynos 7420 which powers its latest flagships like the Galaxy Note 5, there are rumors that, for the Galaxy S7 next year, Samsung might actually be back to using Qualcomm's Snapdragon chip for some models. In particular, the Galaxy S7 is now being paired with the newly launched Snapdragon 820. And if these leaked numbers of the SD820's top performance are to be believed, there might indeed be reason for Samsung to want it in its next premium smartphone.
Why would Samsung want to go back to a Snapdragon, or at least offer Snapdragon models again? Especially after all the work it has poured over the latest Exynos. Part of the reason might be because of Apple. According to a certain benchmark tool, Apple's A9 and A8X are at the top of the CPU performance charts. Even Huawei's new Kirin 950 has beaten the Exynos 7420.
Now based on leaked information about the Galaxy S7, its version of the Snapdragon 820 could very well topple Apple's dominance. In single-core performance, the Snapdragon 820 scores 2456, almost comparable to the Apple A9's 2537 on the iPhone 6s. But in multi-core, it blows Apple's chip out of the water with a 5423 grade, versus the iPhone 6s' 4454. Sounds great? Well, there might be a catch.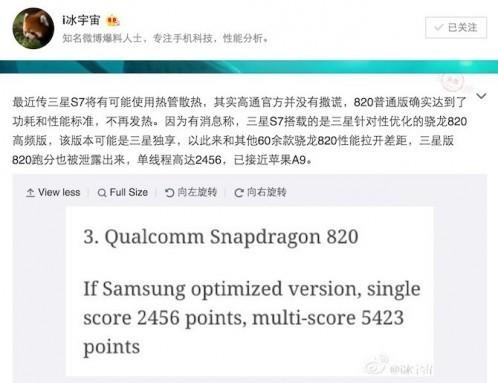 These figures are noted to be specific to the Galaxy S7 only, which also tipped to be utilizing the Snapdragon 820's full 2.2 GHz capacity. Other and earlier benchmarks showed the chip running at around 1.6 GHz only. Considering how Samsung has reportedly been helping Qualcomm in its 14nm FinFET process for the Snapdragon 820, it could be understandable that it might have a few aces here.
It will, however, come at a cost. Specifically, heat costs. Clocking a chip that high will inevitably lead to some thermal build up. If so, Samsung definitely needs to look into some heavy duty heat dissipating solutions. By happy coincidence (or not), that might exactly be what Samsung is doing.
VIA: Tech Grapple