Galaxy S6: Samsung may make a whole new phone category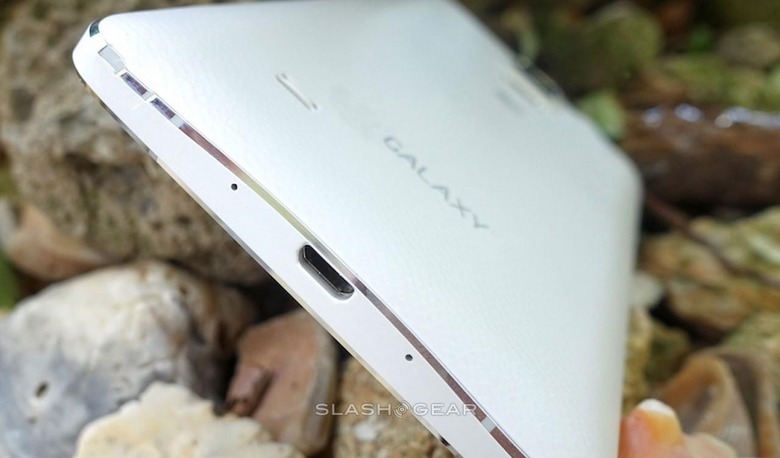 Like the Galaxy Note, Samsung has been tipped to be bringing on a whole new category of smart device with the Galaxy S6 next year. While we've seen some small moves toward a release like this with the Galaxy A lineup – metal rims, and all that – the next collection of Samsung smartphone-like devices could very well open up a whole new door. Sound like the rebirth the Samsung needs to stay on track as the top Android smartphone company in the world?
We've talked about the Galaxy S6 already – pulling Samsung up by its own bootstraps, we said. Now word from SamMobile suggests that a new Samsung "single letter naming convention" line is coming, similar to what they did with the Galaxy A series.
What could Samsung be grilling up next?
Well – metal, for one thing. They've clearly realized the power of the metal rim and are ramping up efforts to bring a more premium feel to their highest-end smartphone lineup.
A reduction of name-length is also going to continue, so to speak. While we did indeed used to see devices with names like Samsung Galaxy S Epic 4G Touch not 3 years ago, now we're down to just "Galaxy Note 4." That's not too terrible.
The next Samsung Galaxy smartphone has a code-name "Project Zero." That's small – it also implies this is a reboot, or even possibly a new wave of smart devices for the manufacturer.
Do you want another device with new camera features, or would you like a device that changes the way we use smartphone technology entirely?
Here's what this next Galaxy device is supposed to contain. Exciting, isn't it? Or is it just another step forward?
Display: ?-inch 2560 x 1440 (QuadHD, aka 2K)Camera (back): 16-megapixel, OIS, 4K recordingCamera (front): 5-megapixelProcessor: Qualcomm Snapdragon 810 inside USA, Exynos 7420 outside – both 64-bitOS: Android 5.0 LollipopStorage: 32, 64, 128GB internalMicro-SD: 128GB microSD/SDHC slot
What do you want in a new Galaxy S6?
Surely you're hoping for more than just a few new sensors and an improved display?
How do you want the next Samsung smartphone to change your life for the better?