Galaxy S6: pulling Samsung up by its own bootstraps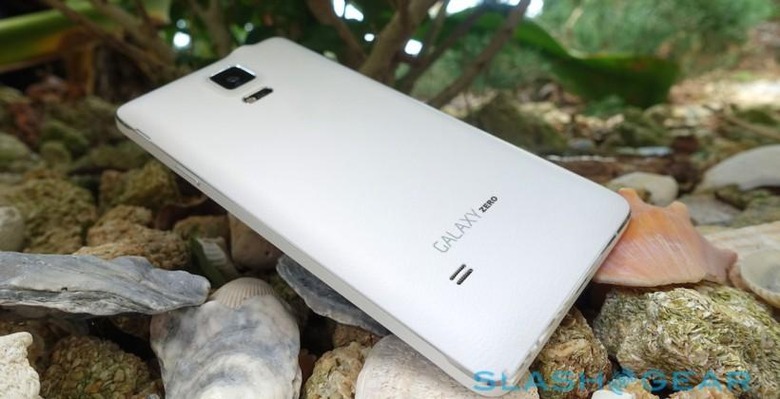 It's called codename Project Zero, they say, and it'll change the way the Samsung Galaxy line has been evolving over the past several years. If the Samsung Galaxy S III was Samsung's coming of age, the Samsung Galaxy S6 will be a revolution. Of design, mostly – not so much on the specifications. We're in a stagnated state of affairs in the smartphone business across the board, after all. It's the physical design of the smartphone that'll be changing, not necessarily the experience.
What does Samsung need to do to retain their spot as the top Android-based smartphone company? They need to leverage their already-massive name in the business to make the public believe in something abstract.
Not another flat design – not another egg button up front and centered, one-flash at the back. Not another standard plastic battery cover.
Not necessarily a full metal jacket, either.
According to SamMobile, Samsung's next project is called "Project Zero." Like the "Next Big Thing" will take Samsung out a whole new door.
Samsung's previous several generations have been codenamed similarly:
Project J (Galaxy S4)
Project H (Galaxy Note 3)
Project K (Galaxy S5)
Project T (Galaxy Note 4)
With a Project 0 on the books, it could be that Samsung is motivating its designers to change their entire Galaxy playbook up for 2015. A couple of model numbers have already leaked:
• Zero US – AT&T SM-G925A_NA_ATT
• Zero EUR – OPEN SM-G925F_EUR_XX
• Zero US – T-MOBILE (US) SM-G925T_NA_TMB
• Zero US – US CELLULAR SM-G925R4_NA_USC
• Zero US – VERIZON SM-G925V_NA_VZW
Specifications for this next-generation device include the following – note that they're all rumored at this point, of course, but that they're not out of the realm of possibility. They're all well within the bounds of a yearly upgrade.
Display: ?-inch 2560 x 1440 (QuadHD, aka 2K)Camera (back): 16-megapixel, OIS, 4K recordingCamera (front): 5-megapixelProcessor: Qualcomm Snapdragon 810 inside USA, Exynos 7420 outside – both 64-bitOS: Android 5.0 LollipopStorage: 32, 64, 128GB internalMicro-SD: 128GB microSD/SDHC slot
Consider the Galaxy Note 4 as a basic model for the next-generation. Even though it's suggested this model Galaxy S6 will be a rebirth of the device, of sorts, clues can be found when you get up close and personal with the Galaxy Note 4.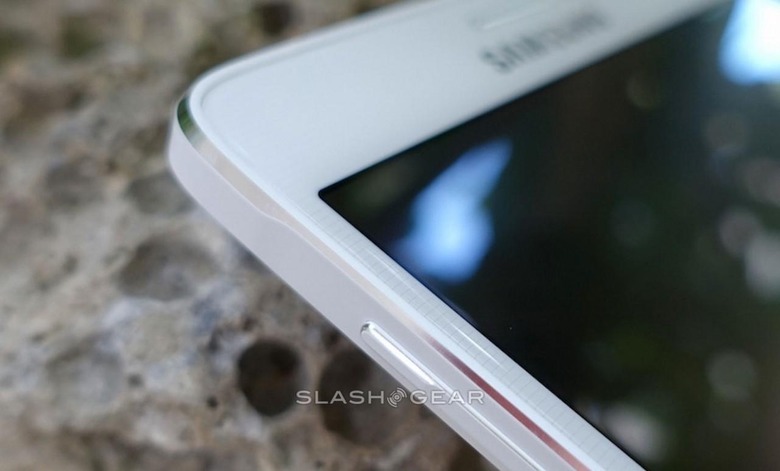 The slight indent before the tops and bottoms of the edges on the Galaxy Note show Samsung is getting more detailed.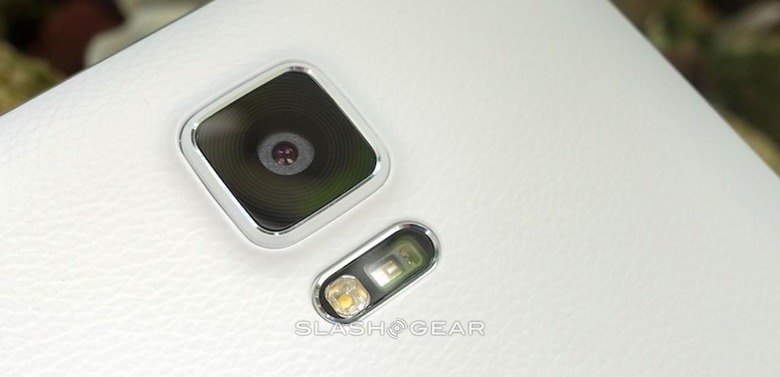 The back-facing edges around the camera lens and the flash/sensor show Samsung is prepared to work with comforting, pillowy movements in design.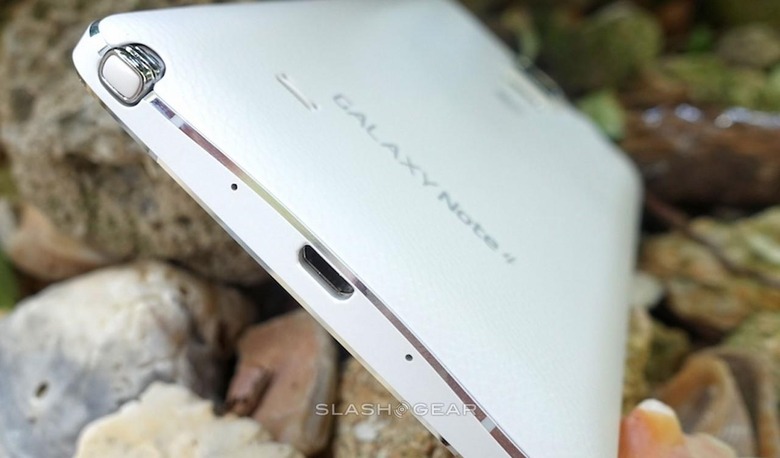 The slight wave in the body of the Galaxy Note 4 again reinforce the fact that Samsung is allowing itself to create tiny details – not just flat lines.
While Samsung moved to a more "nature inspired" device with the Galaxy S III, then to a flatter designs for the 4 and the 5, we'd not be surprised at something a bit rounder by this time next year. Or a whole lot earlier, if Samsung's schedule between the Galaxy S4 and Galaxy S5 is any precedent.