Galaxy S6, Edge to get RAW camera enhancements soon

With the release of Android 5.1.1 for the Samsung Galaxy S6 and Samsung Galaxy S6 Edge comes an updated camera app. We've been informed by a (relatively) reliable source that with this update will come RAW photo support. This support was (and is) available in Google's own camera2 API, released with Android L (eventually called Android 5.0 Lollipop), but wasn't released with the first software on the Galaxy S6 or Galaxy S6 Edge. Come next update, it'll likely be here in spades, all RAW goodness for you, the user.
If you'll take a look back to this Tweet by Lars S, you'll find that the Galaxy S6 DID have RAW camera support – or at least some access to camera2 API. That was back in March at Mobile World Congress 2015.
Not necessarily in the standard Galaxy camera app, but in the code, at least.
At some point between then and full release, Samsung shut the features off.
We can cross our fingers and hope for the inclusion (or enhancement, where already existing) of features like Manual Focus, Manual White Balance, Manual ISO, and Manual Shutter Speed, as well.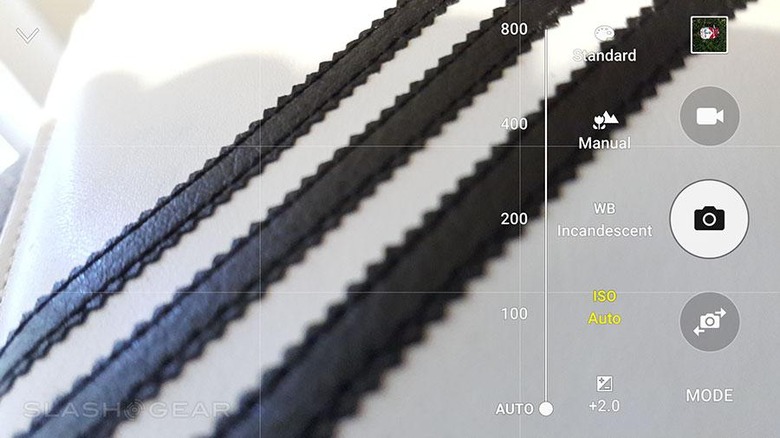 UPDATE: SamMobile has received a similar tip. Their tip suggests that Android 5.1.1 will bring "new camera features" including more manual controls.
Again, note that the Galaxy camera on the Galaxy S6 and Galaxy S6 Edge already has several manual adjustments in "Pro" mode, as shown in our full Samsung Galaxy S6 / Edge review.