Galaxy S6 customization features tipped with leather Alpha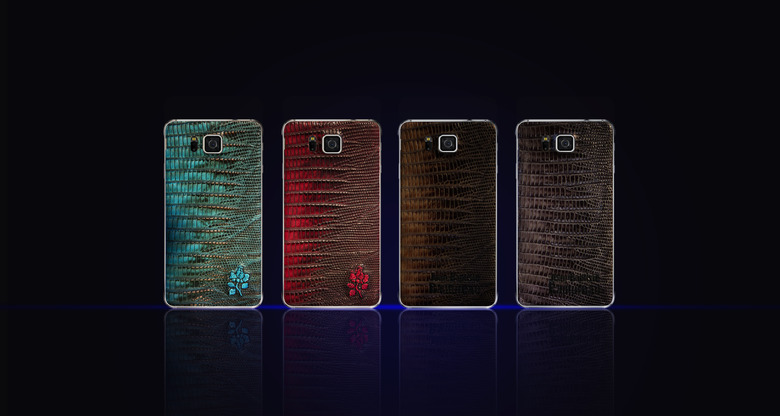 It would appear that the backside of your next Samsung Galaxy device might well be as customizable as a Moto X. What you're seeing above and below is the newest edition of the Samsung Galaxy Alpha, complete with leather. If a metal rim wasn't enough of a departure from Samsung's traditional all-plastic exterior, a full leather backing might well be the change the company needs to revitalize its next release for the ever-roving eye of the masses. We might well see a whole lot more of this for the Galaxy S6 at Mobile World Congress 2015 – soon!
This particular set of models will be super limited edition and only released in France. Just 100 models of each of the 4 leather releases will be released to the public, and the price increase will be €80 ($97) above the standard model cost.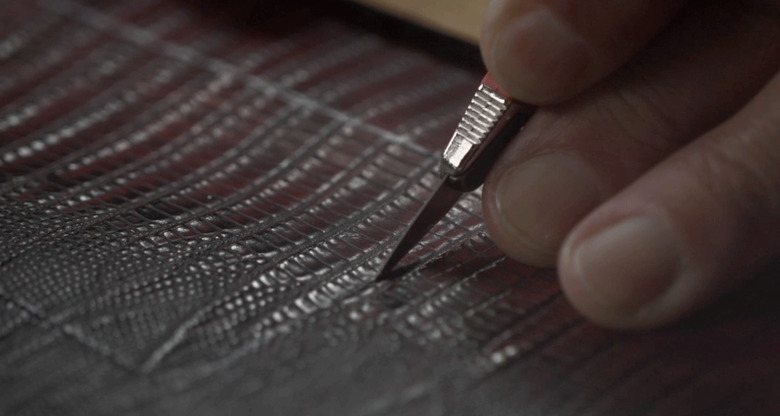 The Galaxy S6 has been tipped to be a complete revitalization of the line. A "Project 0", a new beginning. Releasing the Galaxy S6 with a bunch of leather backs – or wood, or embossing options – would put the line right in line with the Moto X, which is currently offered with a full set of custom order options.
The Galaxy Alpha releases you're seeing here come from designer Guy Rautureau. Each and every one of them is made with hand-made detailing and is accompanied by a certificate of authenticity, signed by the designer. And they're all made to "seduce you", according to the French listing site at Samsung.
What a joy it will be to be seduced by Samsung's next release as well – stick around our Samsung tag portal for more.