The Samsung Galaxy S22 series is expected to launch in the near future, and it'll sport a new ultra-durable material from Gorilla Glass. That's according to notorious leaker Ice Universe, who previously claimed the full S22 lineup will feature glass backs. Whereas the Galaxy S21 series features a plastic back that looks like glass, the S22 will reportedly be made with an ultra-durable Gorilla Glass material.
Chris Davies/SlashGear
Taking durability to the next level
In July 2020, Gorilla Glass announced a new type of ultra-durable material called Victus. This glass is designed specifically for consumer gadgets like smartphones, helping protect the devices from the drops, bumps, and scratches bound to happen with daily use. The company noted at the time that Victus has up to double the scratch resistance of its Gorilla Glass 6 product.
According to a tweet from Ice Universe, the Galaxy S22 series, including S22+ and S22 Ultra, will feature Gorilla Glass "Victus+," though it's unclear whether that term refers to an upgraded version of the Victus material. Gorilla Glass has not, at this time, announced a product called Victus+, though it's possible it may make a joint announcement alongside Samsung's S22 reveal.
Assuming the tweet does refer to the next-generation Victus material, Samsung's new flagship phone series will not only get a welcomed upgrade from plastic to glass backs, but it would also feature an incredible level of durability. Even better, the leaks suggest this major glass upgrade will be available across the entire Galaxy S22 series, not just the Ultra model.
This is good news for consumers who hate swaddling their pricey high-end smartphones within typically thick, unappealing cases. Going case-free is always a risk, particularly in light of Samsung's extremely curved phone edges, and replacing a broken display on one of these devices is typically expensive. However, those willing to risk it will, it seems, benefit from Gorilla Glass's Victus (or an upgraded version of it), which in its present form boasts resistance to drops on hard surfaces from heights up to around 6.5ft.
What we know so far
It's possible Samsung will officially unveil the S22 series at the end of January, though some rumors have pushed that launch date into February. Samsung will likely introduce the S22, S22+, and S22 Ultra, the latter offering the most features, but with a larger price tag to match.
Leaks point toward an S22 and S22+ design that remains very similar to that of the S21. The S22 Ultra, however, has leaked with a boxier design akin to that of the Galaxy Note series, retaining the curved edges and hole-punch front camera alongside an integrated S Pen. LetsGoDigital has published renders of the phone based on these leaks (as seen above).
The S22 Ultra leaks show four rear cameras, each isolated from the others, with rumors alleging a main 108-megapixel camera alongside more modest 10-megapixel 3x and 10x telephoto cameras and a 12-megapixel ultra-wide module. The fifth module spied on the back of the device is likely a proximity sensor, though Samsung may have packed a 3D sensor into the back of this flagship, plus there's the familiar LED flash.
Earlier leaks, including some renders from OnLeaks, presented the S22 Ultra's rear camera array joined together within a single unified P-shaped camera island, while others, such as those from LetsGoDigital, feature two separate camera islands. Regardless of whether the cameras are isolated from each other, all of the leaks point toward the same general boxy design and features.
Release date and specs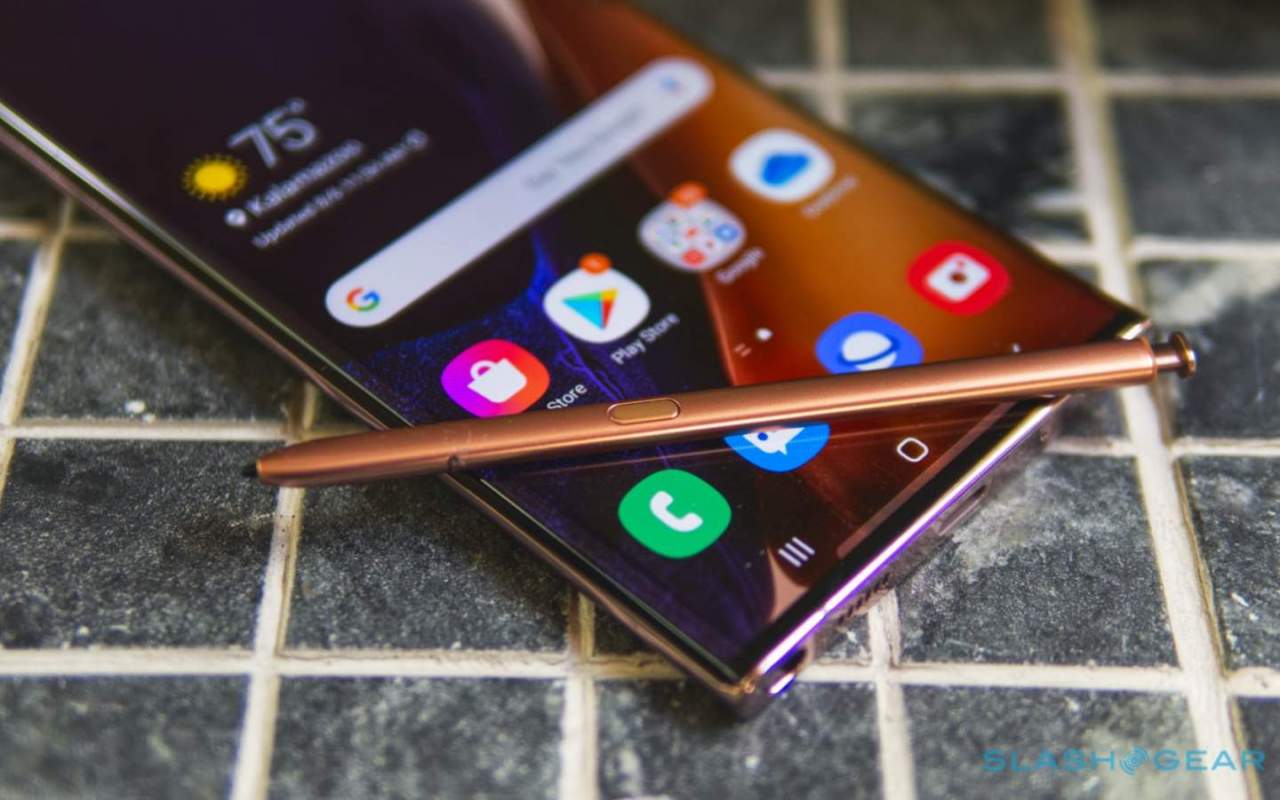 While the S22 Ultra is expected to pack a massive 108-megapixel main camera, the S22 and S22+ models will, according to the rumors, have a more modest 50-megapixel main camera.
The S22 Ultra model was recently spied in benchmarks (via SamMobile) that underscore the Snapdragon 8 Gen 1 chipset rumors. As well, the benchmarks show the device packing 12GB of RAM and, as expected, running Android 12.
Twitter user Ahmed Qwaider has dropped some claims of his own, alleging that Samsung will use the Snapdragon 8 Gen 1 for its S22 Ultra across all markets. This would represent a big change over the company's previous releases, which limited Qualcomm hardware to Galaxy devices sold in the US; buyers in other markets instead received phones packing the company's own Exynos chipset. This isn't the first time we've heard this claim (via Android Police).
For what it's worth, Qwaider has claimed the S22 series will sport a next-generation Victus glass with the name Victus+, backing up Ice Universe's own leak. In a tweet, he alleges Victus+ will offer "12.5%" improved protection compared to what is offered by the S21 Ultra model. He also claims the upcoming Galaxy handsets will sport a new aluminum frame with 10-percent greater durability compared to the S21 line, as well as Gorilla Glass DX on the camera.
As for the price and release date, it's expected the S22 series will be more expensive than their S21 siblings. The S22 will supposedly start at $899, the S22+ at $1,099, and the S22 Ultra at $1,299, according to Twitter leaker "KFC Simp," and TechInsider leaked similar pricing for the European market. Assuming this proves true, such prices would represent a $100 increase for each model across the series.