Galaxy S20 Ultra image envisions world's best 5G phone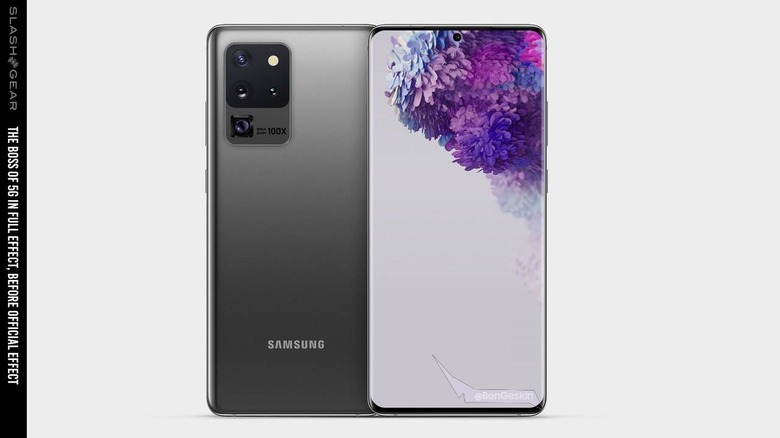 The next Samsung smartphone on the high end is the Samsung Galaxy S20 Ultra 5G, if rumors stay accurate. We've read the lists and listed the specifications, now it's time to get a clearer look at what Samsung's likely got in store for February 11, 2019. This is not the most cost-efficient way to gain access to 5G connectivity, of what you can be sure. But it might just be the prettiest.
The Samsung Galaxy S20 Ultra was rendered this week by the designer named Ben Geskin. This creator previously brought us images of a whole bunch of next-gen smartphones from Samsung, Apple, and others. This particular render is based on rumors and insider tips, as well as some actual photos of the phones that'll be released alongside the Galaxy S20 Ultra. That'd be the Galaxy S20 and Galaxy S20+, or Galaxy S20 Plus.
The phone rendering you're looking at above largely relies on the image you see below. This was rendered by the leaker / designer Ishan Agarwal. He's got a basic handle on the look of the final design, where Geskin puts on some extra shine.
This image accurately represents how the Samsung Galaxy S20 Ultra 5G Camera setup looks like! It will be dual shade (grey matte like + black), and it honestly looks good (better than what I tried to make here lol). Yeah, 100X would be printed besides Periscope Camera. pic.twitter.com/YwbYWZmvyg

— Ishan Agarwal (@ishanagarwal24) January 18, 2020
That back-facing camera will have specifications like what follows. The list you see here is quite likely accurate, given the batting average of the leakers from whens the information arrived. This set of specs makes the Ultra significantly more powerful than the other two Samsung Galaxy S20 devices in the photography department.
Galaxy S20 Ultra camera specs:
• 108MP main camera (wide angle lens)
• 48MP telephoto lens (10x optical zoom!)
• 12MP wide camera (ultra-wide-angle lens)
• ToF sensor (looks like a camera, for depth-sensing, AR)
If you take a peek at the collection of three S20 units in leaks from last week, you'll find the other two (S20, S20+) almost matching, while the S20 Ultra takes the line to a higher level.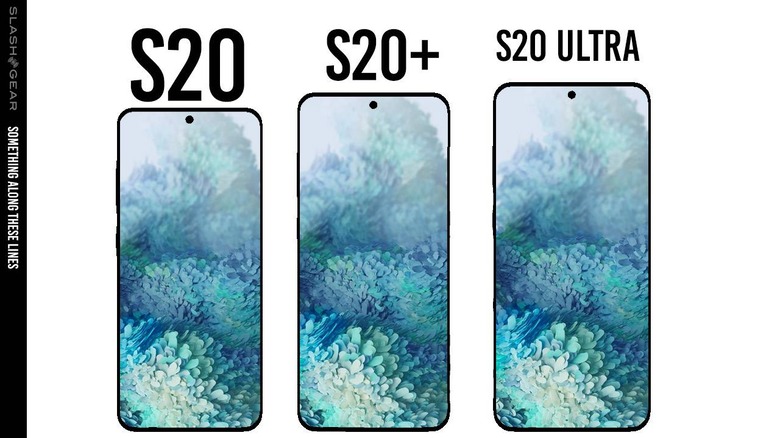 The pricing of the Samsung Galaxy S20 Ultra will match that of the above-and-beyond nature of the specifications therein. If the first Galaxy S10 5G phone's price is any indication, this Galaxy S20 Ultra will have a base cost that's higher than any Galaxy smartphone that's come before. There'll definitely be cheaper ways to get 5G phones in 2020, without a doubt. We'll know more on February 11, 2020!