Galaxy S10 features coming to A9 Star Pro and A7 2018 first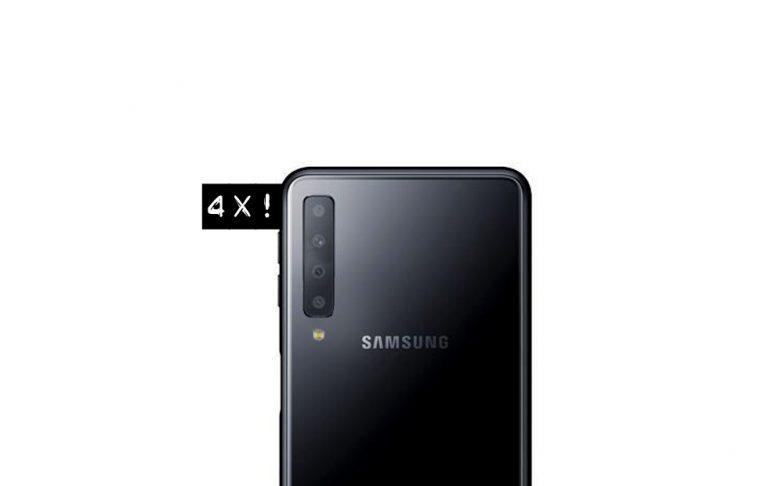 There's an event coming up in which Samsung will reveal two new smartphones, one Galaxy A9 Star Pro, the other a Galaxy A7 (2018). These new smartphones will likely hold in them the keys to the future of the Galaxy S hero line of smartphones. If our sources are correct, these devices will feature side-mounted fingerprint scanners and either 3 or 4 cameras together on their backs.
The Samsung Galaxy A7 (2018) was revealed this morning in full by a retailer by the name Belsimpel and relayed by Roland Quandt (@rquandt) on Twitter. This smartphone has 3 cameras on its back, all in a row, near an LED flash system. This smartphone will also have a side-mounted fingerprint scanner.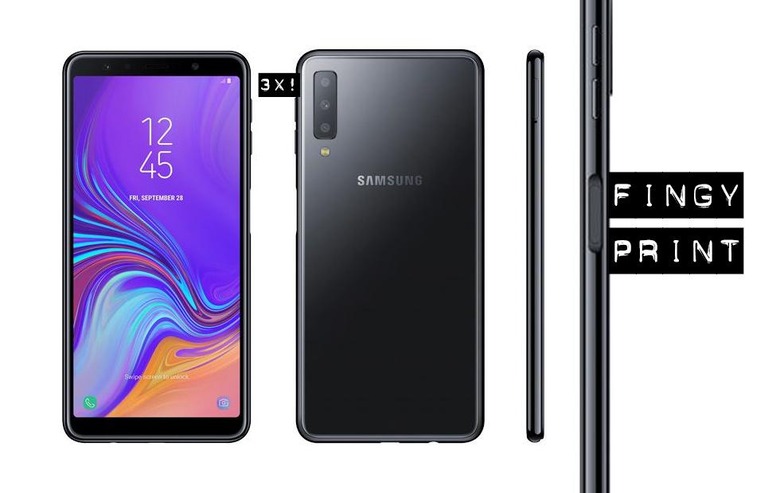 According to @Samsung_News_ on Twitter, the Galaxy A9 Star Pro (SMA920) will be the more impressive of the two smartphones. This smartphone will be the one with the gradients and such – as we hypothesized back on the 14th.
This new device, A9 Star Pro, will have four cameras on its back. These cameras will not be arranged all in a square like we originally suspected. Instead, the Galaxy A9 Star Pro will have four cameras all in a line, very similar to how they're arranged on the Galaxy A7 2018 (above). The cameras suspected to be in the back-facing array on the A9 Star Pro are as follows:
• Camera 1: Telephoto
• Camera 2: Wide
• Camera 3: Ultra Wide
• Depth Sensor Specific
These are quite likely what Samsung Electronics CEO DJ Koh was talking about earlier this year. He'd suggested that they'd soon be releasing new features to midrange phones first, then top-tier phones later, as opposed to what they'd normally done (which was the opposite). So here come the features on the lesser phones!
We'll learn more about these smartphones on October 11th, 2018. That's when Samsung will hold its 4X FUN "A Galaxy Event" with at least these two smartphones, if not more. Cross your fingers for more oddities.