Galaxy S III Mini indicates Samsung's hero strategy works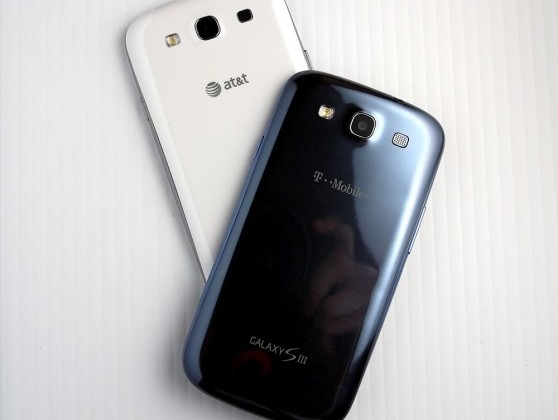 Now that the Samsung Galaxy S III Mini has been confirmed, the first question you should be asking yourself is this: if the original was too big, will this device be just right? It's exactly that that Samsung wants you to be thinking – even though the components inside this "Mini" version of the device may be rather different from the original, it really depends on your perspective whether or not you'll accept the Samsung "Hero" branding that's taking place here. It worked with the simultaneous launch of the Galaxy S III on multiple carriers in the USA with the same model and name intact – will the "S III" magic continue forth with another nature-toting smartphone?
With the Samsung Galaxy S II, the company made a giant mistake sending out different devices to several different carriers with different names on each of them. Now Samsung retains the good points of having multiple different devices – they made the Galaxy Beam, after all – while they keep one great hero collection in-tact. With the Galaxy S III Mini, a built-in fanbase can be accessed.
Samsung has created a device in the Galaxy S III that works with a variety of 3rd party apps that support sharing. We've seen these apps appear on several devices since the Galaxy S III appeared – and in some cases, they existed on devices before the S III as well – but now that the one hero has them, the lesser devices will follow. Have a peek at this hands-on with the Galaxy S III's sharing abilities and expect them to appear on the Galaxy S III Mini as well:
S-Beam
AllShare Play
Camera Sharing with Share Shot and Buddy Photo Share
Now if you've got the Galaxy Note II, the Galaxy Note 10.1, the Samsung Galaxy S III, and the Galaxy S III Mini, you'll be able to share – almost without exception – back and forth between them with near-exclusive abilities. Sound like another company you know?
This is the way you go big in the smart device industry today – exclusion under the guise of value-added features. Let us know if you feel the same way, and be sure to stay tuned for the Galaxy S III Mini as it either follows the slipstream created by the Galaxy S III or it fades into obscurity.