Galaxy S II with Ice Cream Sandwich Alpha Build hands-on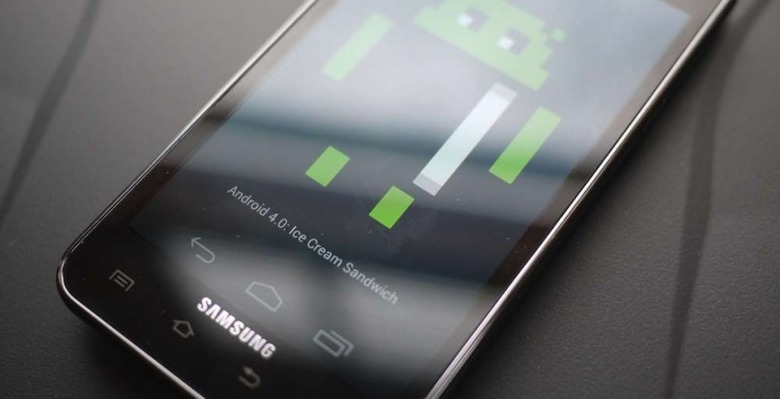 Now that the Galaxy Nexus is out and Android 4.0 Ice Cream Sandwich is released to the open source community, we're seeing the first iterations of the system being crafted into specific device-worthy builds – what we've got for you here today is a look at Google's newest mobile OS on none other than the Samsung Galaxy S II from AT&T. What we've got loaded here is a very alpha build, this meaning that essentially none of the pieces of the puzzle that require connections of any kind are able to work, this including the camera, NFC, Bluetooth and internet. Other than that, there is certainly a lot to see, and a speed at which this setup operates that's lovely to behold!
Much of what you're about to see is covered in our first two extra explorations of the inner depths of Ice Cream Sandwich, so what you should really be intending to look at here is how fast the system appears to be working with this device that Google and Samsung don't really intend to have Ice Cream Sandwich running on for at least a few more weeks (if not months). Check out specifically how interesting it will be to use two sets of menu buttons. What we expect as this build is modified is that the Android 4.0 on-screen set of three controls at the bottom of the display will disappear for devices that have their own capacitive or physical buttons down there, but for now we've got both sets.
I can't remind you enough how very pre-release this whole situation is, and that if you want to give heavy credit where it's due, check out this XDA Developers thread and note that it is user @xplodwild and his developer pals that bring this build to you. Development on this very early look at Ice Cream Sandwich outside the Galaxy Nexus is advancing daily, and what you're seeing here is one of the last alpha versions before the beta is released. For those of you new to the world of hacking around on Android, I suggest leaving all of this alone until your device is given Android 4.0 officially. That said, enjoy!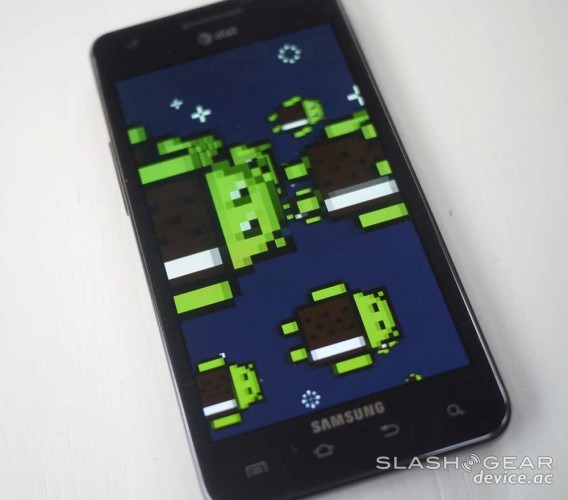 PLUS: Of course also check out our unboxing of the Galaxy Nexus as well as our first in-house hands-on of Ice Cream Sandwich and stay tuned to SlashGear for our full review soon!