Galaxy Note III set for Samsung multi-device event

The next wave of Samsung devices is washing in as a London event announced earlier today clues the public in, miniature photo style. The Samsung Galaxy Note III will quite likely be up for announcement as it's been appearing in benchmarks here and there and has historically appeared not long after a Galaxy smartphone hero device in the past. Meanwhile the company has Windows 8 notebooks and a brand new Galaxy Camera to show as well.
This Samsung event is sure to be packed with announcements that expand the company's collection of Android and Windows devices with a real possibility for Tizen appearing on the tail end. Guesses surrounding the actual invite card have centered on these three items:
1. Galaxy Note III
2. ATIV Ultrabooks (Series 7)
3. Galaxy S 4 ZOOM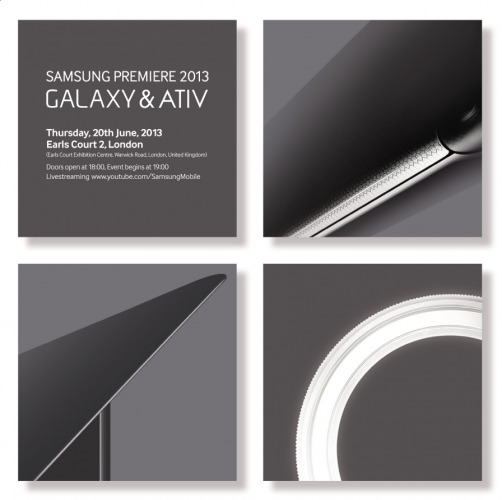 The third entry has appeared in UAProf listings, passed on by Mobileaks as a replacement for the Samsung Galaxy Camera, here coming with software features that mix it in well with the GALAXY S 4 lineup. This camera will likely be working with a 16 megapixel camera and the same sensor as the original device.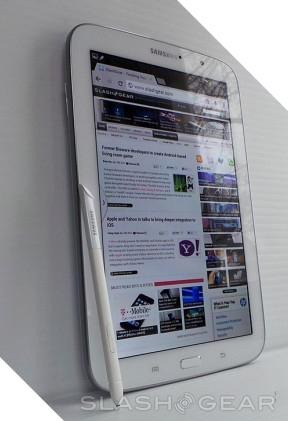 The Samsung Galaxy Note III, on the other hand, has appeared in the benchmark system AnTuTu several times. The most likely candidate for final release amongst the several instances of the device code-named GT-N7200 (Galaxy Note III) is one running Android 4.3 Jelly Bean with a processor clocked at 1.6GHz. This is the same clock speed at which the Samsung GALAXY S 4 was released, that belonging to the Samsung Exynos 5 Octa processor.
What will quite likely be the case is that, regardless of the physical screen size of the Galaxy Note III, it'll have the same number of pixels as appearing on the Samsung GALAXY S 4. Alongside this 1080p display, the Galaxy Note III will have a 13-megapixel camera, a Qualcomm Snapdragon 600 processor when released in the USA, and will be working with an S Pen with newly upgraded abilities.
You can expect the Samsung Galaxy Note III to be released internationally by September with a USA debut not long after. The question of whether this device will be released to multiple carriers or not is all but moot at this point: only how much longer after AT&T and T-Mobile Verizon will release device remains up in the air.