Samsung Galaxy Note III tipped to include 8-core CPU and 8-core GPU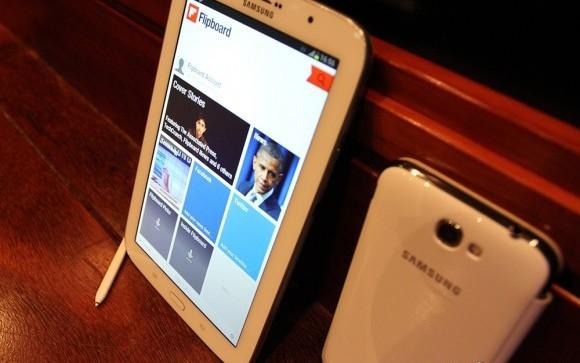 More Samsung Galaxy Note III rumors are surfacing, and this is one we're hoping is true. According to SamMobile's source, the Galaxy Note III may have both an 8-core CPU and an 8-core GPU. The CPU will be the Exynos 5 Octa that was introduced at CES earlier this year, but the 8-core GPU will be a Mali 450 GPU. A combination of both would make the Samsung Galaxy Note III one behemoth of a device.
Alongside those rumors, SamMobile's source also says that the Samsung Galaxy Note III will have a 5.99-inch FULL HD Super AMOLED display, not a 6.3-inch display, and the display will feature Samsung's new diamond pixel structure. The phablet is also rumored to have a 13MP rear-facing camera, have 3GB of RAM, and will run on the "latest version of Android", which may be Android 4.3 Jelly Bean.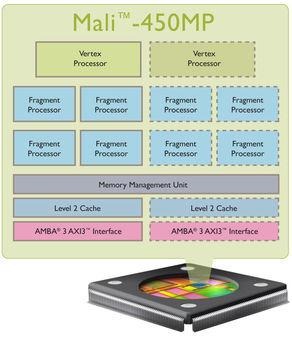 The Note III will have Samsung's TouchWiz UI, but it will apparently have more "smart" features, more so than whats available for the Samsung GALAXY S 4. It will feature a smaller bezel as well. There is a good chance that the Note III won't have a flexible display as Samsung doesn't believe it will have the new technology in time to implement it into the device. It's also speculated that the Samsung Galaxy Note III will have a very similar design to the S 4.
Nonetheless, we have to take this information with a grain of salt. But if it turns out to be true, we can expect the Note III to be an instant success. Hopefully Samsung launches the Note III in the United States with the Exynos 5 Octa instead of just a Snapdragon 600 or 800 processor. We can most likely expect this device to be announced sometime in August, or in September. Until then, take a peek at our timeline to see some more speculations regarding the device. If you're interested in Samsung's other flagship device, the Samsung GALAXY S 4, be sure to check out our review for it here.
[via SamMobile]