Galaxy Note 9 price leaks show "reasonable" claim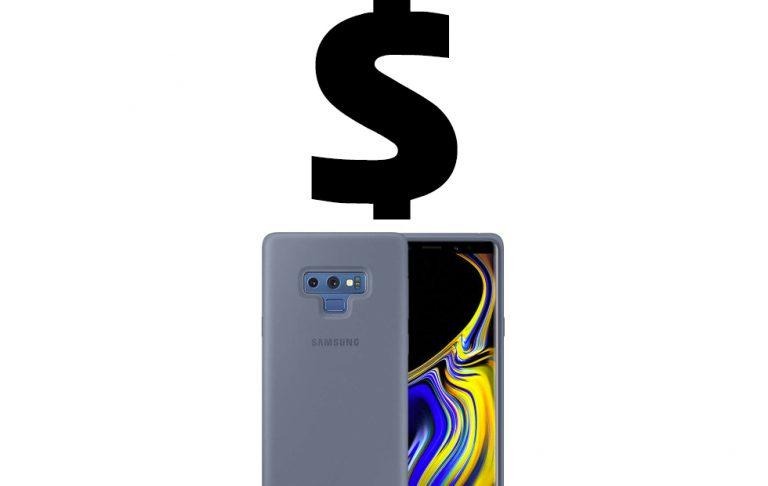 The Samsung Galaxy Note 9 will be revealed at an event on August 9th, 2018, with a price that's supposed to be "reasonable." Today we're going to run down some clues and reasons why that might not be true. Samsung's claim comes in the form of a quote during their quarterly earnings call this week, tipping off the Galaxy Note for one, certain, final time.
Samsung's earnings call was mostly run as expected – save a couple of key quotes. The company suggested that they'd be ramping up efforts to bring profit back to the company. And note: it's not that they were doing bad, really, just that they weren't growing at the rate they'd hoped.
Official Galaxy Note 9 accessories leaked and priced
The key quote of the day was as follows. "Samsung will seek to expand sales by introducing a new Galaxy Note earlier than usual, which offers exceptional performance for a reasonable price." Note the "earlier than usual" bit first. The Galaxy Note 8 was revealed at a late August event last year – during IFA 2017. Here in 2018, the Galaxy Note 9 is set to roll several weeks earlier.
The Galaxy Note 9 is supposed to deliver "exceptional performance for a reasonable price." Which could mean a lot of things. In this case, based on what we've seen in leaks and insider (anonymous) tips, this means the price will stay largely in-line with what the Galaxy Note 8 cost at launch. Of course that device had different iterations at launch, so there's some considerations to be made as well.
At least one version of the phone won't be available inside the United States – the most impressively feature-packed version. That'll be the version with 512GB internal storage. It's probably for the best, since it's rumored that this version will cost around a whopping $1,250 USD.
The good news is that the basic price of the Galaxy Note 9 for the smallest internal storage is probably closer to $950, right on-par with the most basic model offered in 2017. Everything after that's probably up at or over $1,000 USD!
Have a peek at the timeline below for additional bits and pieces of this ever-more-complete puzzle that'll be shown in full on August 9th, 2018. We're expecting pre-orders to be launched within a week after that, then a full release on or around the 24th of August, 2018.