Galaxy Note 8 Tipped To Debut Alongside Bixby-Powered Bluetooth Headphones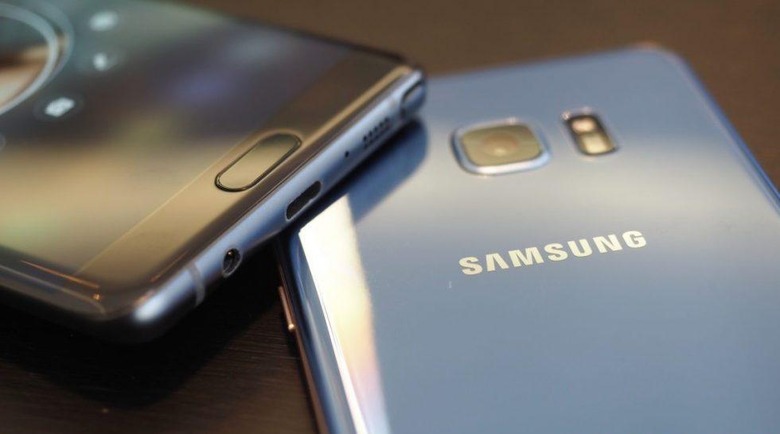 We now know that Samsung will unveil the new Galaxy Note 8 smartphone at an event scheduled for August 23rd. But while we still have to wait to hear about rumored features such as the device's rear dual camera and new stylus enhancements, a new report has indicated Samsung will have another surprise to unveil: a pair of Apple AirPod-like wireless headphones that include the new Bixby smart assistant.
According to South Korean outlet ETNews, the Bluetooth headphones will include noise canceling technology and feature useful new ways to interact with Bixby. No images of the accessory were revealed, as a Samsung executive confirmed it exists, but added that it's still in development and may not be ready in time for the Note 8's debut.
While it was revealed earlier this week that plans for a Bixby-powered speaker have been shelved, Samsung is supposedly still deciding if the new headphones will be included with the Note 8, or strictly sold separately as Apple has done with its AirPods. There's no doubt they'll eventually be available individually, allowing use with the Galaxy S8 and S8 Plus devices.
Unfortunately, Bixby has been getting a mixed reception from users since its release earlier this month. The main issue at this point is that the assistant just isn't that useful, and pales in comparison to the likes of Siri and Alexa. Unless Samsung releases a substantial update to Bixby, these headphones are likely to seen as useless.
SOURCE ETNews