Galaxy Note 8 shows off dual camera in leaked images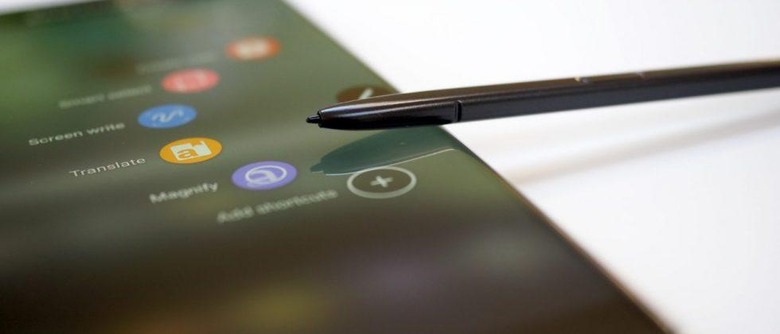 Even though the Galaxy Note 8 is still a few months out at this point, it's already been at the center of a few leaks. Today is no different, as a couple images of a dummy Galaxy Note 8 model have leaked out. While a dummy model isn't going to tell us much about the internals of the Note 8 – they're usually made so accessory manufacturers can get to work on their products ahead of launch – it does give some idea of what to expect when it comes to things like dimensions and screen size.
As we can see from the images, the Galaxy Note 8 will feature the same "Infinity display" that graces the Galaxy S8. That essentially means that we can expect slim bezels and for the curved display to now be standard on the phone. Good news for those who like the look of the Galaxy S8, not so great news for folks who aren't crazy about curved displays.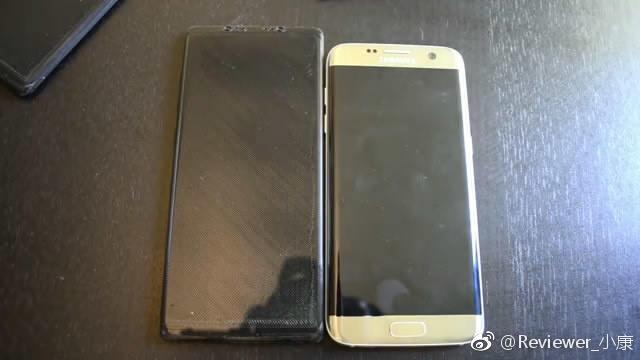 This dummy model also shows a vertically-aligned dual camera set up on the back of the device. This is where the Galaxy Note 8 begins to pull away from the Galaxy S8, which only has a single lens rear camera. Rumors ahead of the Galaxy S8's launch suggested that we'd see dual lenses, but by the time everything was said and done, those rumors were proven false. Perhaps Samsung decided to hold back on the dual camera until the Galaxy Note 8? It certainly seems that way.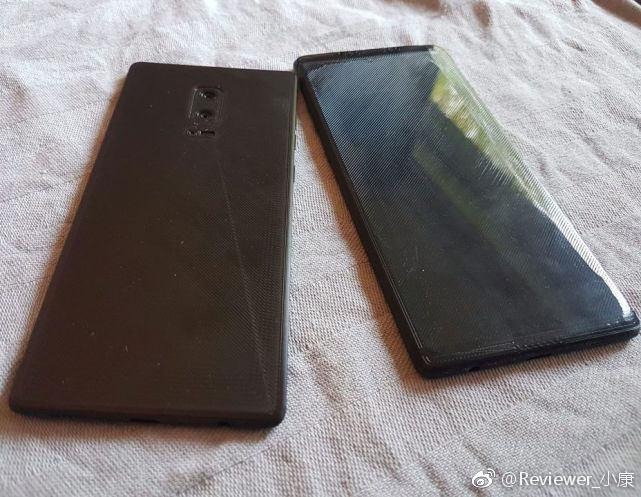 With the launch of the Galaxy Note 8 still likely four or five months out, we probably shouldn't expect this dummy model to be a final design. Things could very well change in between now and then, but for the moment, this does give us a good look at what Samsung may be plotting. We'll see how many of these things stick when the Galaxy Note 8 is officially announced later this year.
Late last week, we saw a video of a 3D printed Galaxy Note 8 that seems to be based on these leaked images. Other rumors have claimed a dual camera in the past, along with a 6.3-inch screen, so this dummy model could be right on the money. We'll see if future leaks back this one up, so stay tuned.
SOURCE: Weibo