Galaxy Note 8 pre-orders beat all other Notes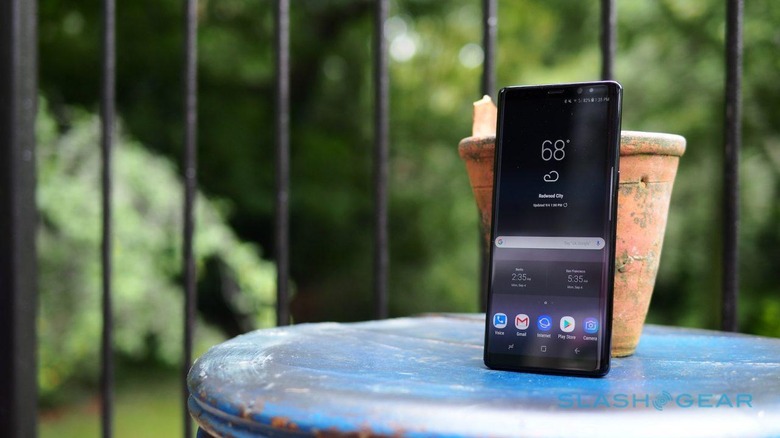 It would seem that the Galaxy Note 8 is on its way to being a success. Last week, pre-order numbers began surfacing from South Korea and showed us that interest was outpacing that of the Galaxy Note 7. Today, we're getting a more complete picture of Note 8 pre-orders, and they paint a rather pleasant picture for Samsung, which had a lot riding on this release.
According to a new report from Reuters, Galaxy Note 8 pre-orders have climbed to around 650,000. That number represents pre-orders from around 40 countries over the span of 5 days, which is impressive to say the least. Even more impressive is that they're around 2.5 times higher than pre-orders for the Note 7, which means that the Note line hasn't stumbled at all in the wake of last year's battery debacle.
READ MORE: Galaxy Note 8 ReviewA lot of people were interested in seeing if the Galaxy Note 8 could rise above the controversy from last year, and if these pre-order numbers are anything to go on, it seems that it can. Though the Note 7 was a well-reviewed device when it first launched, it wasn't long before reports of batteries catching fire started making the rounds, and Samsung was forced to implement not just one, but two global recalls.
It seems that the Note 8 is at least relatively unphased after those problems with the Note 7, as it beats all other phones in the Note line with these pre-order numbers. You have to imagine Samsung executives breathing a sigh of relief, especially on a day like today, when Apple is poised to introduce the next iPhone at a highly anticipated event in California.
Of course, pre-order numbers aren't everything, and it'll be very interesting to see how the Galaxy Note 8 performs on a more long-term basis. Still, these early results are quite encouraging, and we could very well see the Note 8 only climb in popularity from here on out. The Galaxy Note 8 launches in many regions around the world on Friday, but for now, head down to the comments section and let us know if you're one of the hundreds of thousands of people who have pre-ordered this new device.