Galaxy Note 12.2 hits FCC: how big is too big?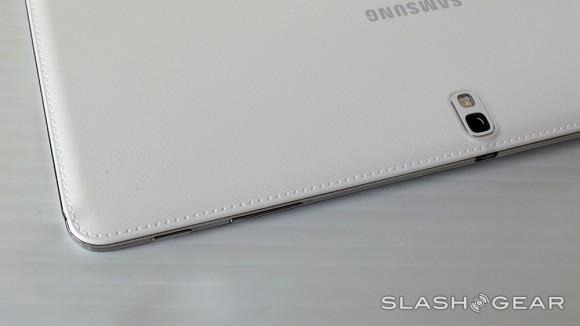 Supposing you've used the Samsung Galaxy Note 10.1 before, you know exactly what's possible with the most standard Android tablet size combined with Samsung's most advanced stylus technology. What that company would appear to be doing next is bringing on a tablet with a size 2.1-inches larger diagonally with the S Pen once again coming along for the ride in a machine (still code-named) Galaxy Note 12.2. This device has just appeared ready for approval at the FCC.
The machine before you looks to carry many of the same design moves as the Samsung Galaxy Note 3 and the Samsung Galaxy Note 10.1 2014 Edition. This includes a centered back-facing camera with LED flash, several layers of edge around its body with faux stitching around the rim for a unique feel, and the S Pen slot up near the head of the machine. The biggest difference here appears to be the size of this device's display.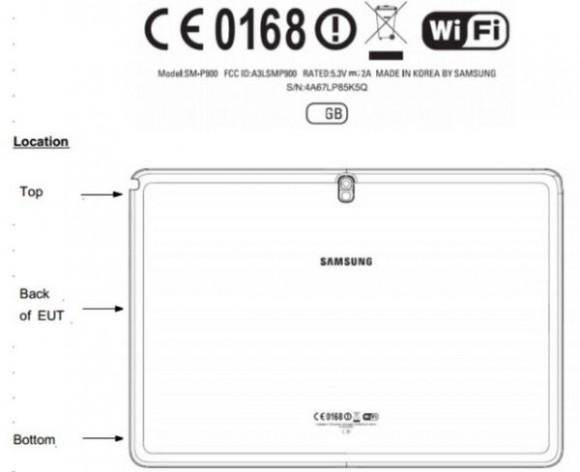 While the details surrounding this machine are – at the moment – quite scant, we can see here that the dimensions are 295mm tall, 204mm wide, and 358mm diagonally. These specifications line up extremely well with the FCC listing discovered earlier this year with a device also suggested to be called the Galaxy Note 12.2. In this newest case we've got the Wi-fi only device, while the first appearance had 4G LTE capabilities.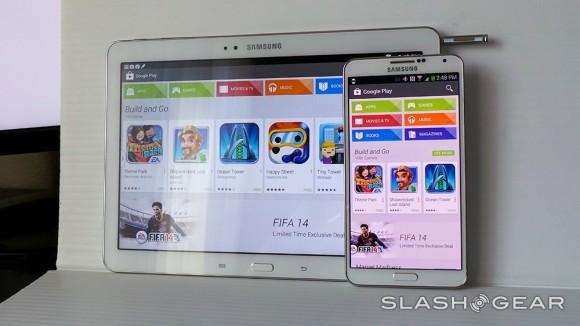 Today's discovery was made by The Droid Guy and comes alongside several other internationally-aimed smartphones. These smartphones are likely mid-range Galaxy devices which we'll see soon enough, likely at Mobile World Congress 2013 in Barcelona in February of 2014. Seeya then!