Galaxy Note 10 renders make you forget about the hole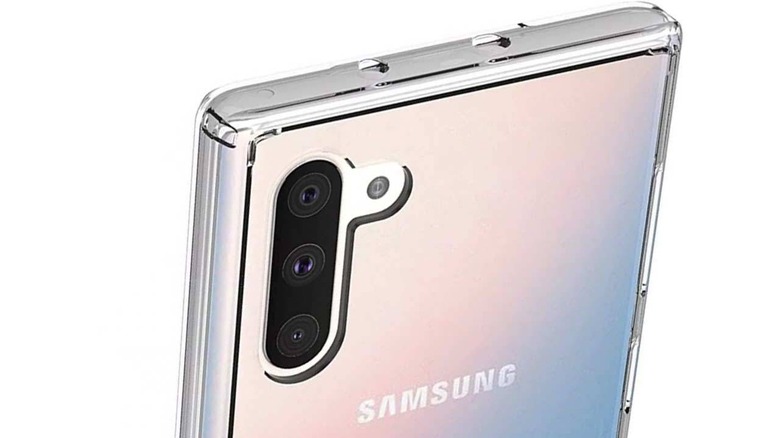 Today we're taking a peek at a few images of the Samsung Galaxy Note 10 and the Galaxy Note 10+ (or Pro, if you prefer). These images are not likely direct from Samsung, but do look quite like what Samsung might deliver if Samsung would deliver such super-simple cases for their smartphone set. The Samsung Galaxy Note 10 and 10 Plus (if you'd like that to be its name), will likely be revealed on August 7th, 2019, per Samsung's official teaser.
In the official teaser, Samsung showed the front-facing camera of the Samsung Galaxy Note 10. They did not give a whole lot of detail other than this, but to confirm that the event would indeed be called Unpacked, and that the device would still have an S Pen. Also it'll almost certainly come in black, if not white and shiny, shiny pearl.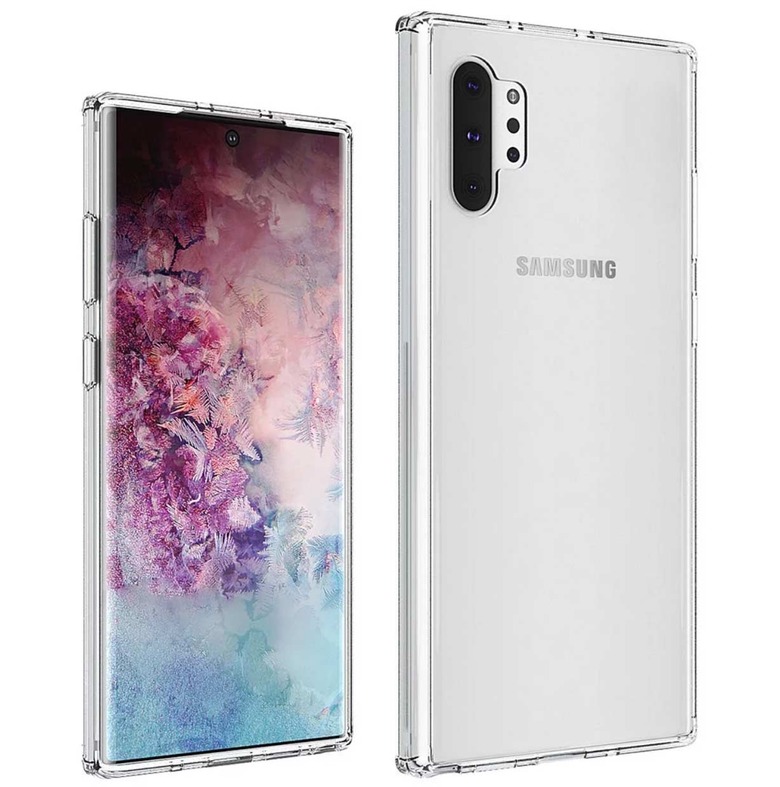 The white and shiny pearl color suggestions come from the images we're seeing today from SamMobile. These leaked images show the white edition and the Prism White. That's the actual color name Samsung's given the Galaxy S10 with the same effect – it's white, but if you look at it at an angle, it's all SORTS of colors.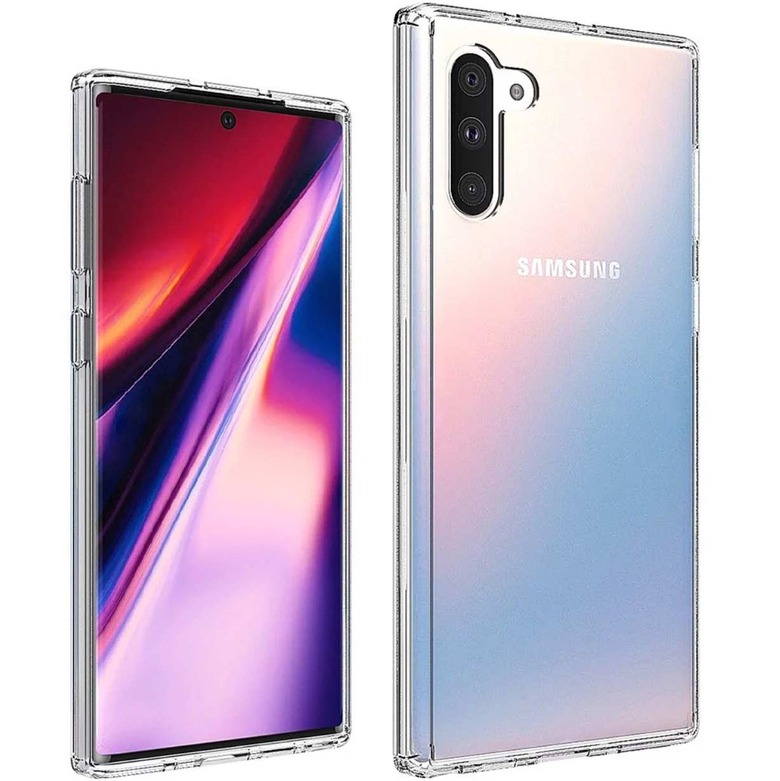 We see both the small and the large Galaxy Note 10 here, both with a very similar frontside and a slightly different backside. The Galaxy Note 10 Plus has a camera setup with three camera lenses, two mystery sensors, and an LED flash. The mystery sensors and the arrangement of the cameras indicate this machine's abilities probably match those of the Galaxy S10 5G.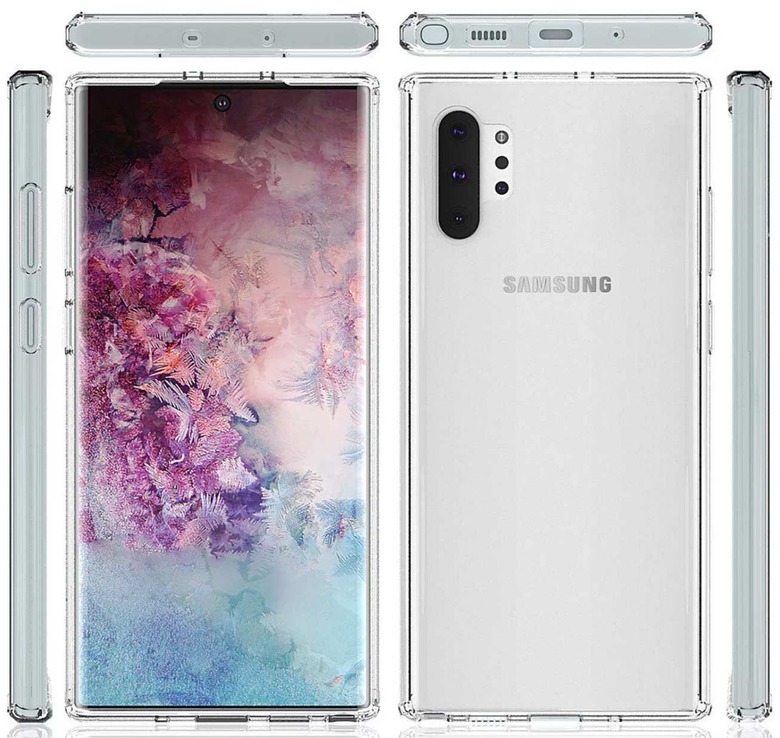 Both devices look like they'll abstain from the standard headphone jack, and both will do away with the Bixby button, at last. The Galaxy Note 10 Plus looks like it'll have an IR-blaster (to control your TV), and at least two microphone holes.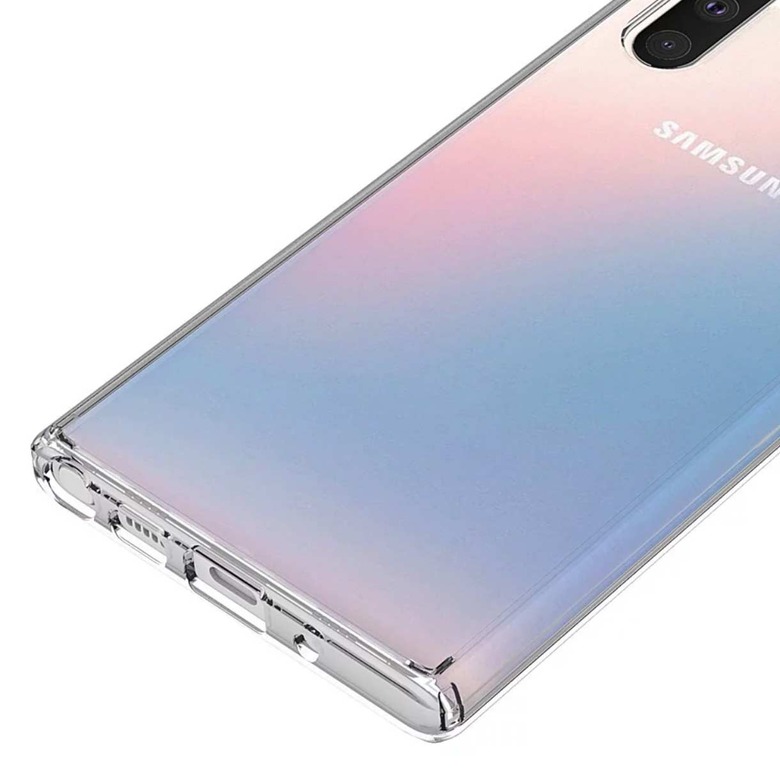 The Galaxy Note 10 and the Galaxy Note 10 Pro (or Plus, whatever you'd like to call it), will both have a release date in late August, 2019. Since Samsung is likely holding the Galaxy Note 10 reveal date event on August 7th, 2019, the release date will quite likely come in the last couple weeks of the month.