Galaxy Note 10 Plus: Samsung's invite for release and an unsuspected detail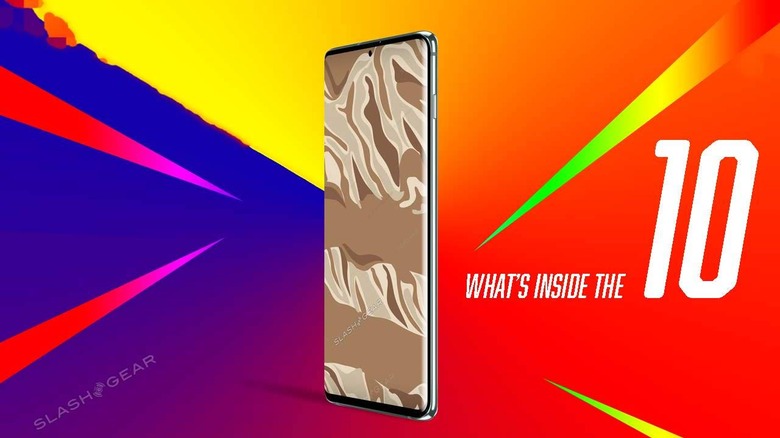 The Samsung Galaxy Note 10 Pro was suspected as early as November of 2018 – it's been anticipated for several years. What better way to get the full device experience than with the ultimate high-end presentation – the PRO version of the machine? Apple's rediscovering this in 2019 – why not Samsung? This week, our suspicions have been confirmed in one case, and dashed in another!
We've got our full compilation of specifications here for both the Samsung Galaxy Note 10 and Note 10 Pro – they're both pretty much complete. We've been collecting the various elements over the last several weeks: display size and technology, cameras, battery, and the rest. But what about the name?
It was almost a foregone conclusion that Samsung's better-of-two name for the Galaxy Note 10 family would be "Pro". It was good enough for the greatest paladin in the world Athene, surely it would be good enough for Samsung? As our most recent source's information packet would have it, this larger device is called Plus instead.
The sizes remain the same, the ratios and prices remain the same – the same as rumored, of course. But the names are more likely Galaxy Note 10 and Note 10+ now than Pro. Either way the larger of the two is basically the same device, but the name's not as elegant (if I do say so myself).
The video invite to the event is elegant – truly it is. It also revealed a slightly changed external look to the S Pen. Can you spot it?
If Samsung is still (somehow, in some extremely unlikely and/or bonkers situation) deciding between "Plus" and "Pro", consider this our vote for Pro. And don't skimp on the ports and the functionality, please and thank you. For a full rundown of the expected specifications of the Samsung Galaxy Note 10 and 10 Plus (previously Pro), have a peek at our Galaxy Note 10 Unpacked 2019: What to expect with a dash of guidance.
As for the details, on a very surface level, consider the following. The Galaxy Note 10 will be very like a Galaxy Note 9, but with a few Galaxy S10-level upgrades. The Galaxy Note 10 Plus (or Pro) will essentially be a slightly larger Galaxy S10 5G, with S Pen. *The S Pen will have a slightly different, more SLEEK look than the Note 9 – think one-ness!