Galaxy Note 10 Pro release date 2019 tipped with specs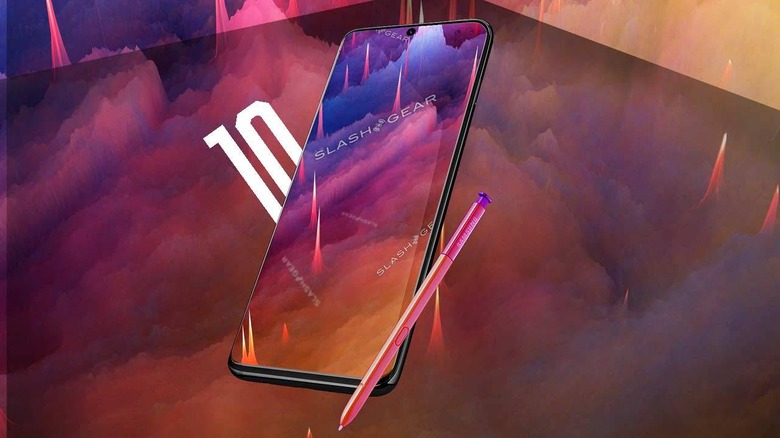 Today we're taking a peek at the most-sought detail for the Samsung Galaxy Note 10: the release date! The tips we're working with today appear to have culminated around several dates in late August – but the final say will have to do largely with the final selection of products Samsung's hoping to offer. Will they release a single unit, or a standard 10 and a Pro? Will the Pro model have 10 in its name, or will it start at 1?
The Samsung Galaxy Note 10 is rumored to have a release range in late August for both of its new models, the Samsung Galaxy Note 10 and the Note 10 Pro. These devices are similar in size to the previous most recent S Pen-carrying star of the Galaxy pack, the Galaxy Note 9. The Note 10 is rumored to be wider and shorter than its predecessor, while the Note 10 Pro is said to be just a SMIDGEN shorter than the Galaxy S10 5G.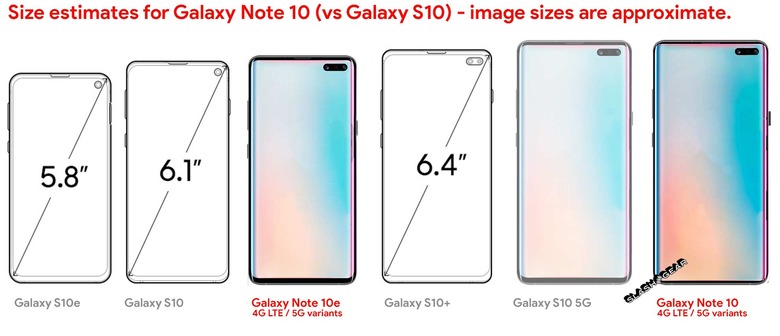 See that tiny camera hole at the forehead of the Galaxy Note 10 rendering above? That's just another smidgen smaller than its predecessor. It's expected that this hole will continue to shrink with each successive hero phone in Samsung's arsenal until at some point it's gone altogether.
ALSO NOTE: If for some wild reason you'd like to use the image at the head of this post for your own article, please feel free to do so! It'd be great if you could include the source for the image (SlashGear) in your article at some point as well – that's on you!
The Galaxy Note 10 Pro was, at one point, likely rolling with a full frontal coverage display without a camera hole, but now we'll have to wait. Cross your fingers for 2020 on the whole semitransparent display for a front-facing camera technology in a major smartphone brand.
The cameras on the back of this device seem to replicate closely those of the Galaxy S10 5G. That device costs a whole lot of cash – for good reason. It's got four cameras on its back, one of which is dedicated to 3D-sensing for next-level 3D scan action. Have a look at the cameras the Galaxy Note 10 Pro will probably come with standard in the list below:
• 12 MP, f/1.5-2.4, 26mm (wide), 1/2.55″, 1.4µm, Dual Pixel PDAF, OIS
• 12 MP, f/2.4, 52mm (telephoto), 1/3.6″, 1.0µm, AF, OIS, 2x optical zoom
• 16 MP, f/2.2, 12mm (ultrawide)
• TOF camera (Time of Flight, 3D sensor)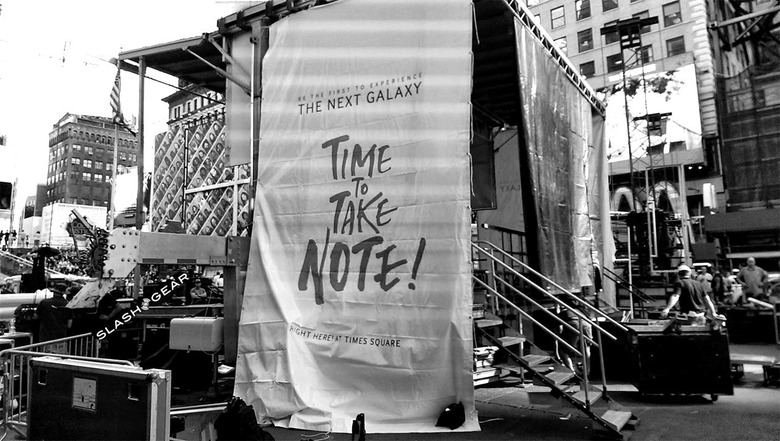 Our best stab at the Galaxy Note 10 release date, as of now, is August 23, 2019. That's the closest we'll probably get to a release date confirmation before Samsung makes said confirmation on their own at the big reveal event. The reveal event for the Samsung Galaxy Note 10 is expected to take place on August 7, 2019.
It's not immediately clear whether Samsung will release the Galaxy Note 10 and Galaxy Note 10 Pro at the same time. These devices were originally supposed to be released at the same time, but recent tips on last-minute changes to the larger device seem as though they may put a tiny delay on the drop date.