Galaxy Note 10 release continues shrinking trend as price rises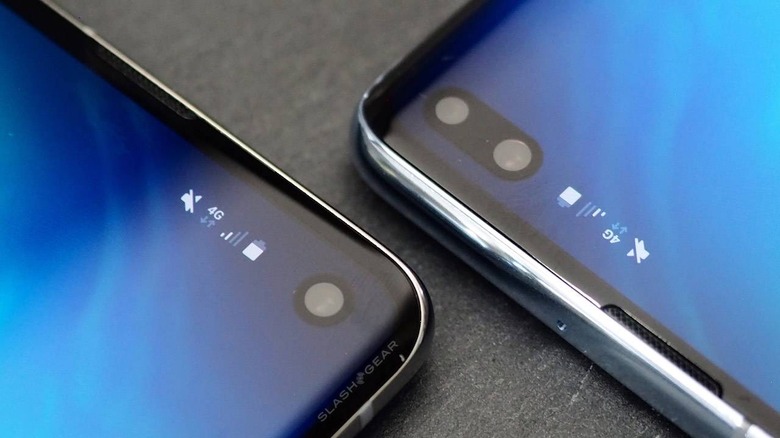 By the time of the release date for the Samsung Galaxy Note 10, the display will take advantage of some of the quickest-evolving tech on the planet today. The Samsung Galaxy Note 10 will still be coming in August of 2019, unless some major event throws this release off-course. We're expecting the price to bust through the $1k point right out the gate.
It was in January of 2019 that Samsung Display's Infinity-O Display first hit the market. The first phone to sport said display technology was the Samsung Galaxy A8s. Much like Samsung planned, futuristic big-bang features began to hit midrange phones before they hit the AAA. That strategy is likely to continue through the next year or two, at least.
The first Infinity-O display holes were larger than 3mm. They weren't tiny, of that you can be sure. To compensate for this relatively large hole, Samsung lit the ring up with its software. Whenever it's active, a shining light wraps the ring in Android.
We will not need to worry about this camera hole distraction for long. As was foretold in Yonhap News earlier this year, and confirmed once again today by Ice Universe, the size of the hole will continue to shrink – very, very quickly.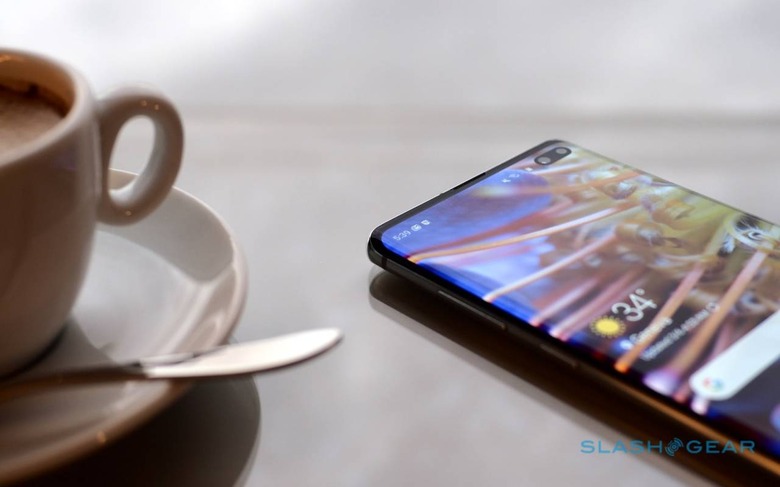 If Ice is correct, the Galaxy Note 10 will benefit from the same sort of rigid Super AMOLED display as it had last year, but with a hole punch like the Galaxy S10. The hole punch will be smaller than that of the Galaxy S10 – by less than a mm.
If you had to guess how big the hole was in the Galaxy S10's frontside, what would you say? In reality the size of the hole won't seem major in its changes over the next few months. Compare the size to this time in two years – it'll seem so small it'll be nearly invisible.
Who needs a semi-transparent display when you can just have a tiny hole. A tiny hole that is so very tiny, you can't even see it. Unless you've got an all-white picture on the screen. Oh noes!
Meanwhile we're hearing that the price of the Samsung Galaxy Note 10 will edge upward. Not by more than a couple hundred dollars, at its least expensive, but still – it's bumping up. We're still looking at an early August 2019 reveal date and a late August 2019 release – mark your calendars with a pencil (just in case something changes before then!)