A Note 10 leak just spilled too much: More 'lesser first' from Samsung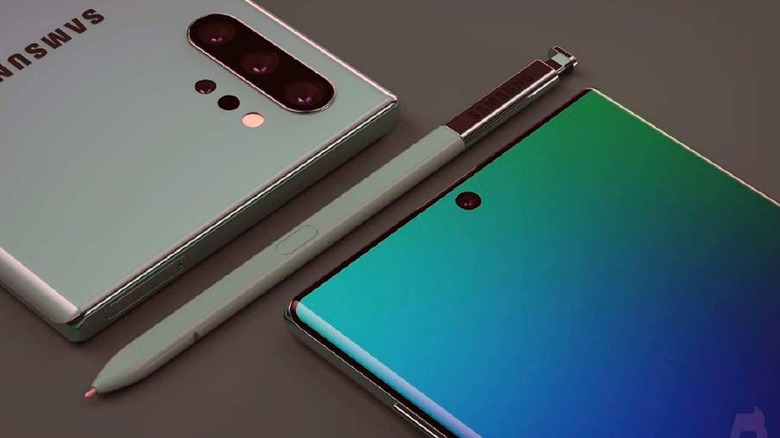 At the tail end of the year 2018, Samsung made clear their strategy for high-end next-gen features in phones in the near future. Instead of planting all their best and newest-available technology on their most expensive smartphones, they'd be putting said features on midrange phones first. That way, people would have access to these features at affordable prices if they wanted to focus on one new feature or the other, rather than having to invest large sums of money on a device with lots of features they did not need.
In the year 2019, this 'lesser first' or 'midrange first' strategy worked pretty well for Samsung, it would seem. They've continued to release features on their "A" series Galaxy phones before their Galaxy S and Note series. For example they brought their Infinity-O display (with a hole for a camera) to a Galaxy A smartphone before the Galaxy S10.
Now, with the Samsung Galaxy Note 10, there's a bit of an issue – or an issue as far as I am concerned. When they reveal the Samsung Galaxy Note 10, much like previous years, it will seem like the topmost premium smartphone in the market. It should have the most high-end features onboard.
NOTE: The image above comes from renderer Beka Tsintsadze. He worked using images posted previously by OnLeaks, which you can also see below.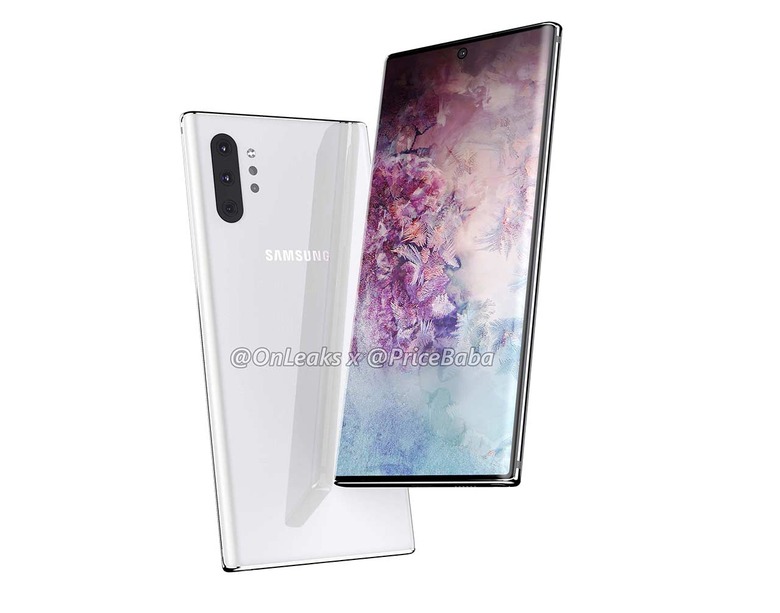 According to a pair of tips we received today from sources who wished to remain anonymous, Samsung will release two next-gen features to less expensive phones not long before the Galaxy Note 10, but will then refrain from using said features on the Note 10. As such, the world will witness the technological breakthroughs of which Samsung is capable, but they won't have said breakthroughs available on the Note 10 this August.
One of these next-gen features is the fastest charging speed ever offered on a Samsung smartphone. It's quite likely the Samsung Galaxy A90 will come with 45W charging speed (super fast, man!) It's unlikely the same charging speed will be delivered on the Note 10.
The Samsung Galaxy A90 is expected to launch on June 19, 2019. This smartphone is likely coming in Black and in Gold, and will probably launch in India and South Korea first. The less-than-enthusiastic attitude we're seeing here is likely due in part to what we discussed back in early May.
SEE TOO: 5 Galaxy Note 10 downgrades (yes, really)
Back in early May, we spoke about how Samsung's Galaxy missteps may halt wild new features, and why that was a good thing. In this case it's probably the most obvious situation – the whole Galaxy Note 7 battery fire disaster means all Galaxy Note devices are under EXTRA close scrutiny when it comes to battery-related issues.
The other feature likely coming to devices other than the Galaxy Note 10 first is a full-frontal non-interrupted AMOLED display. This is possible with a transparent AMOLED panel, and wasn't supposed to be coming from Samsung for another year (or possibly two). But our source now suggests that the next milestone in OLED technology will be the smallest camera hole yet delivered.
"Though it wouldn't be possible to make (a full-screen smartphone) in the next 1-2 years," said Yang Byung-duk, vice president of Samsung's Mobile Communication R&D Group Display, with Yonhap back in March, "the technology can move forward to the point where the camera hole will be invisible, while not affecting the camera's function in any way."
The hole will indeed be reduced in size with the Note 10. We discussed this late last week via a set of leaks from sources like Ice Universe. The size difference will be extremely small vs Galaxy S10. Samsung may likely go more extreme with the miniaturization of the front-facing display hole with a lesser phone before the end of this year.
We'll still expect the Note 10 to be revealed by Samsung in early August. We'll also still be expecting that a late August release date will ring true for the 2019 Galaxy Note 10 and Galaxy Note 10 Pro. The other device (or devices) that'll get more futuristic features may come as early as June 19th.