Galaxy Note 10 Lite Is A Variant Away From USA, For Now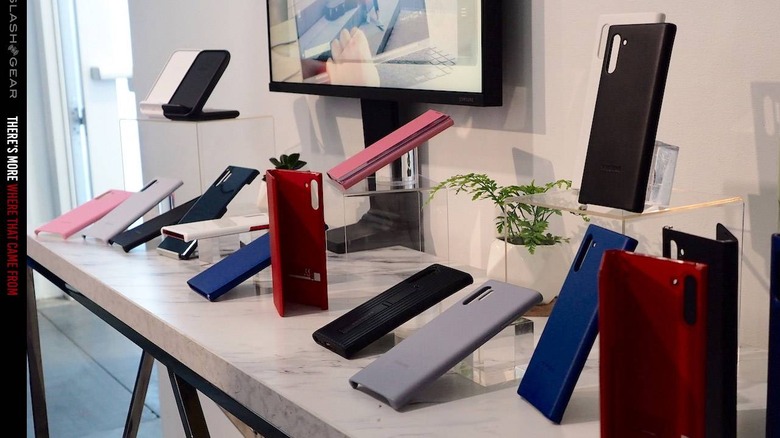 The Samsung Galaxy Note 10 Lite was revealed in a leak today as a slightly lesser relative to the already on-sale Galaxy Note 10 and 10 Plus. The newest version of the Galaxy Note 10 will be sold in a tier lower than that of the Galaxy Note 10+ with its 6.8-inch display, and lower than that of the 6.3-inch display-toting Galaxy Note 10. This newest Galaxy Note 10 Lite will apparently bring the S Pen to a whole new audience.
This is not the first time that Samsung brought a stylus to a smartphone smaller than that of the standard Galaxy Note line. They've made at least one smartphone and several tablets, too. Now, a device with SM-N770F is on its way to Europe in a couple of colors this Q4, 2019.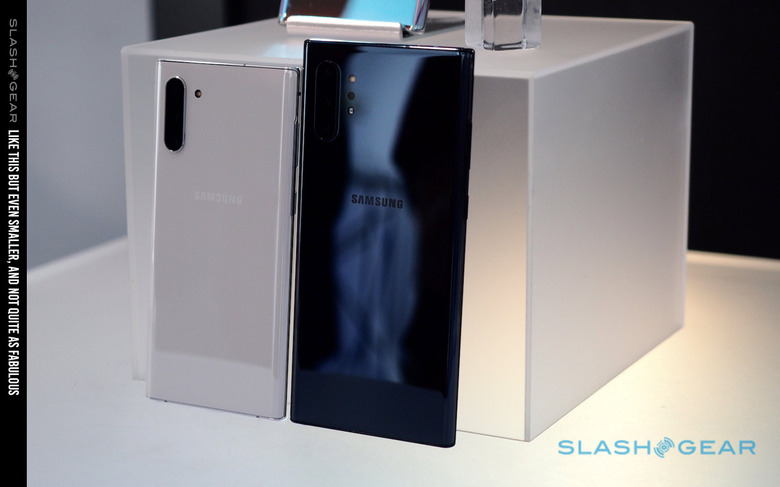 There'll be a black version and there'll be a red version. The red will likely be a tone not unlike that of the red already attached to the standard Galaxy Note 10- very intense! The black will just be black, as black tends to be.
What's strange about this launch is the naming convention – the Lite. It would seem at first to make more sense to release a Galaxy Note 10e, an "essential" version of the Note 10, like Samsung did with the "e" version of the Galaxy S10e. But this is not that, and there's some precedent with the name "Lite" for Samsung – but the company's been a lot more apt to use the name "Mini" instead.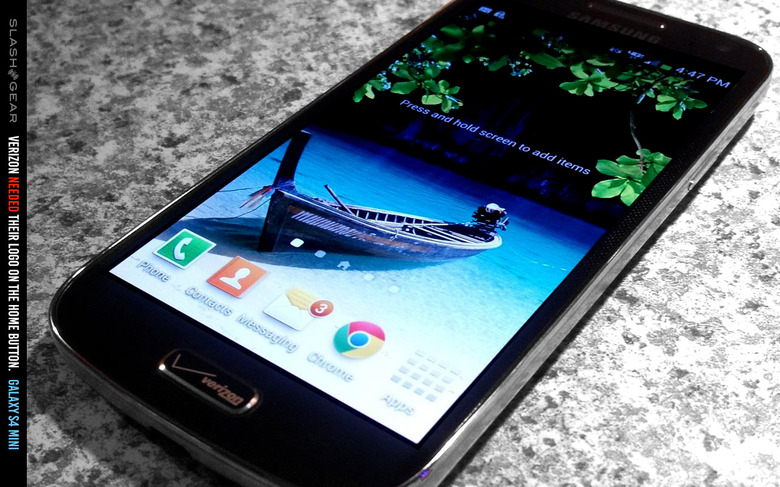 In the year 2012, Samsung released the Galaxy Mini 2. In the year 2013, Samsung released a Galaxy S4 Mini. That year there was a Verizon-specific Samsung Galaxy S4 Mini. The Mini was expected for subsequent Samsung Galaxy S devices and appeared to be stopped in its tracks with the Galaxy S6 Mini in 2015 – where it was rumored to be killed off before final production.
We'd been ramping up to the point at which it seemed more sensible for a company to produce fewer phones, and produce those few phones as well as possible. In fact a company like HTC saw that trend coming – albeit a bit too late to save themselves from a steady demise a few years later. Now, here in 2019, it would seem that we're doing another spread.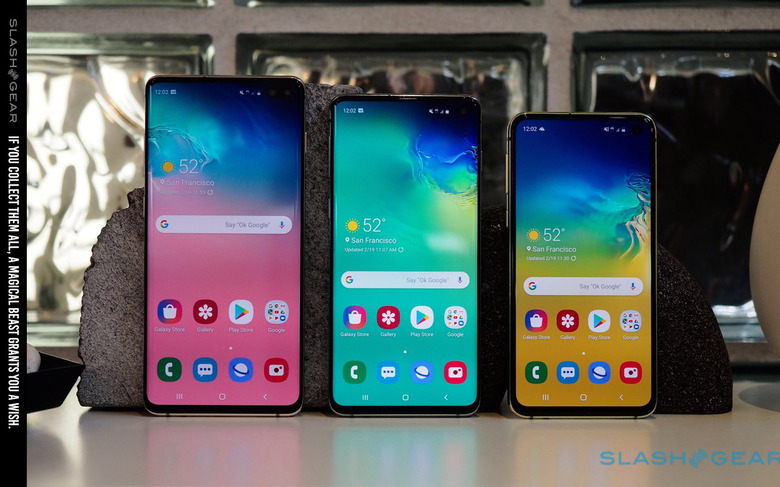 This year Samsung made more Galaxy S and Note devices than any previous year*. Their full lineup (so far) includes the Galaxy S10, S10e, S10+, S10 5G, Galaxy Note 10, Note 10+, and now quite possibly the Galaxy Note 10 Lite.
*This is, of course, unless you count the first waves of Galaxy S devices as one Galaxy S collection. The Galaxy S2, for example, produced one massive number of variants with insanely convoluted names.
Samsung Galaxy S II variants in USA alone:
• Galaxy S II (AT&T)
• Galaxy S II Skyrocket (AT&T)
• Galaxy S Glide (aka Captivate Glide) (AT&T)
• Galaxy S II Epic 4G Touch (later called Galaxy S II 4G) (Sprint)
• Galaxy S II (T-Mobile USA)
• Galaxy S II (U.S. Cellular)
• Galaxy S II (Virgin Mobile)
• Galaxy S II (Sprint)
It's important to note here that this variety of versions of the device had largely to do with the different hardware that was required to work with each different carrier's network. In recent years, hardware from companies like Qualcomm advanced to a point at which they were able to connect to most if not ALL different networks with a single modem chip. This drastically reduced the number of different versions of a phone that were needed in order to get all network carriers to carry a single year's hero phone.
But here we are in the year 2019 and we've got Samsung, a company that's even more rich and powerful than it was back in the year 2011 with the Galaxy SII, and it's able to release a whole bunch of different Galaxy S10 models and models of the Galaxy Note 10 as it sees fit.
At this time it looks like the Galaxy Note 10 Lite will be released in parts of Europe and maybe Korea – but that's probably about it. There's not much call for a device such as that here in the United States when a Galaxy S10e is already in stores. But that may change – once this tiny baby Note is out internationally, Samsung may find that USA-based consumers want said hardware bad enough to have it made – we shall see!