Samsung Galaxy S5 Mini Is Here: Rugged And Sensor-Laden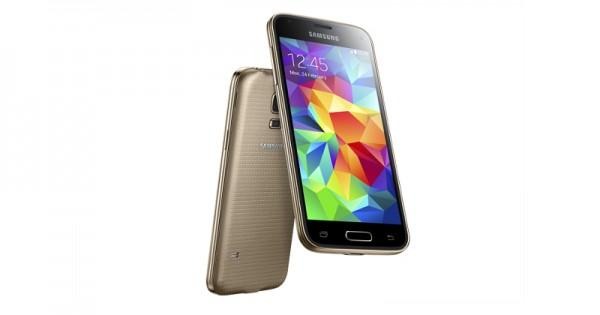 The Galaxy S5 family is finally complete. After the premium Galaxy S5 flagship itself, the sturdy Galaxy S5 Active, and the photographic Galaxy K Zoom, now it's the turn of the mini flagship to take center stage. But while the Galaxy S5 mini does give justice to the word, it still boasts of almost the same premium features as its bigger siblings, including IP67 rating, a fingerprint sensor, and even the same perforated skin.
In terms of hardware specs, the leaks and rumors about the Galaxy S5 mini were quite spot on.
4.5-inch 1280x720 Super AMOLED screen

1.4 GHz quad-core processor

16 GB internal storage, expandable up to 64 GB via microSD

8 megapixel rear camera with AF and LED Flash, 2.1 megapixel front camera

Cat4 LTE, WiFi, Bluetooth 4.0, NFC (LTE version only)
The screen is small enough to be handy but the 720p resolution keeps it decent for viewing. The RAM should be now a familiar sight on Samsung's mid-range devices.
Aside from that hardware configuration, the Galaxy S5 mini is almost a clone of the Galaxy S5, albeit in a diminished sized, down to the same patterned rear cover that is admittedly a head-turner, though not always in the good sense. The Super AMOLED display on the smartphone means there is support for Ultra Power Saving Mode. Private Mode and Kids Mode are also present, though there seems to be no mention of Download Booster, which is a bit strange considering the Cat4 LTE support. There is even a fingerprint sensor as well as a heart rate monitor, the latter of which implies integration with Samsung's S Health app.
One feature that is a bit mysterious on this mini flagship is dust and water resistance. Samsung claims that the Galaxy S5 mini boasts of the same IP67 grade, and we'll give them the benefit of the doubt. It is, however, a bit curious that the USB 2.0 port at the bottom isn't protected by the same flap as the USB 3.0 on the Galaxy S5. Perhaps Samsung has come up with a way to waterproof the port without needing a cover, which is both a bit inconvenient but, at the same time, also reassuring.
Now that we know that the Galaxy S5 mini is real and is here, the next question is when and where. Samsung has chosen Russia to be the starting point of the smartphone's retail voyage in early July , with the rest of the world following at an unspecified date. No pricing details have been divulged as well, but as to colors, the now familiar shades of Charcoal Black, Shimmery White, Electric Blue and Copper Gold will all be available at launch.
SOURCE: Samsung