It would seem that the Samsung Galaxy Gear smart watch will be getting a reboot sooner than later as both Best Buy and AT&T have made efforts to cut stock this week. While we've expected that Samsung would bring on an updated Samsung Galaxy Gear sooner than later, this bit of info allows us to see into the imminent future – more than likely Mobile World Congress 2014, as it were. Here we'll see the latest in Samsung wearables as well as – quite likely – the Samsung Galaxy S5 as well.
At AT&T, the carrier is making with a whopping $100 discount off the Samsung Galaxy Gear with purchase of essentially any other Samsung smartphone they've got in stock. This includes the Samsung Galaxy S4, Galaxy Note 3, Galaxy S4 Active, and Samsung Galaxy Mega as well.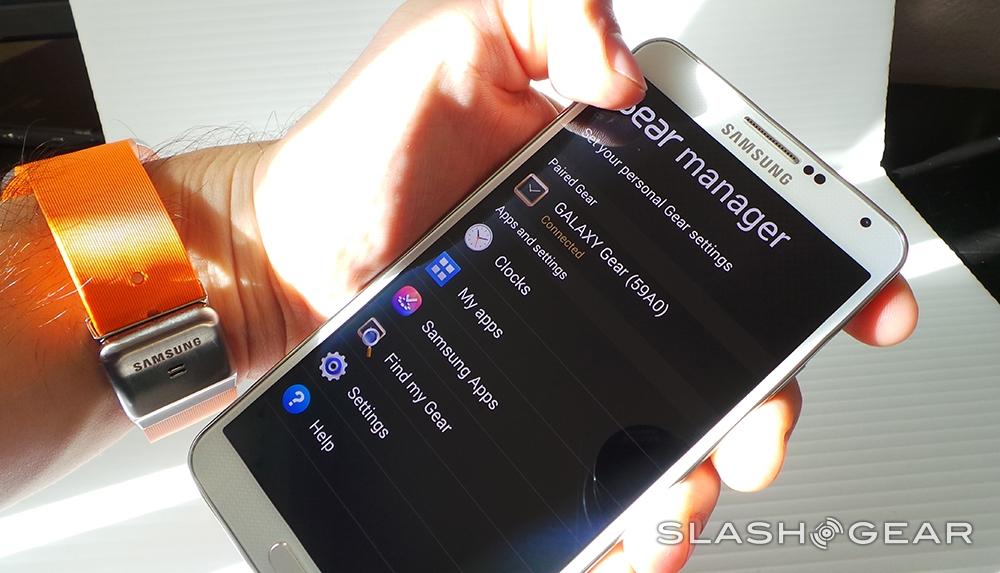 Have a peek at our original Samsung Galaxy Gear Review from back in October of 2013 for a view on what this device is all about.
Several (not all, but several) of the Samsung Galaxy Gear colors are also on fire sale at Best Buy. From SmartwatchFans comes a tip for the Oatmeal Beige, Rose Gold, Lime Green, and Orange colors of the Galaxy Gear. This particular reduction in price is a cool $149 – half off the original price – while the colors not in on the sale are $50 off their original price.
What's the take-away from this bit, other than a new watch? The fact that Samsung more than likely plans on replacing the Galaxy Gear in stores with their next-generation Galaxy Gear, or whatever they plan on calling it. While generally we're seeing a device like the Galaxy S III simply price-reduced in stores and continued to be sold when the Galaxy S4 is release, here Samsung will likely aim to replace the previous generation totally.
It's probable that the Samsung Galaxy Gear 2 will replace the original in both stores and in the eyes of the public – keep that in mind when you potentially pick up the first wave!