FTC to IoT makers: make data security a priority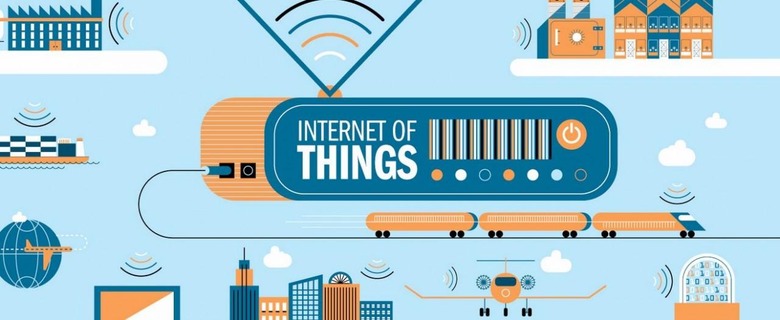 The Internet of Things is quickly advancing toward "household name" status, and as adoption of devices using the technology grows, so do concerns about the privacy of those who use them. We've heard stories in the past of IoT devices leaving user data vulnerable, and it is a common story when websites aggregating insecure connected cameras pop up. Now the FTC is stepping in, warning those making the devices that they need to ensure user security is a top priority.
The Internet of Things is slowly revolutionizing how people interact with their devices. In the past, a baby monitor was a simple radio, for example, but in the IoT future, parents are able to access a video feed of their child anywhere over the Internet. Because of the intimate nature of many IoT devices — the kind of data they display or collect about a person — making sure they aren't open to attack is essential.
FTC Chairwoman Edith Ramirez spoke at CES yesterday, and during the presentation she called on companies to ensure their IoT devices are secure and private. Failure to do so will have many ramifications, not the least of which is loss of consumer trust. Said Ramirez, in part, "I believe we have an important opportunity to ensure that new technologies with the potential to provide enormous benefits develop in a way that also protects consumer information."
We've seen a slew of Internet of Things devices here at CES 2015, some of them looking to make your life more secure (the Honeywell Lyric system, for example), other looking to make it more convenient (Smarter's WiFi Coffee Machine). Can't get enough? There's also SmartThings, Belkin's new upcoming WeMo connected light bulbs, and more. Be sure to check out our CES 2015 Hub to stay up to date!
VIA: Computerworld