Honeywell wants to protect your home with new Lyric security system

Honeywell is back with its Lyric lineup, adding to it a home security system the maker promises is professional-grade. The entire roster of home security needs are met with the inclusion of things like smoke and intrusion detectors, motion monitors, cameras, and more. In addition to its security-centric focus, the system itself can be integrated into a smart house's existing products, including things like intelligent lighting setups, connected thermostats, and even smart locks. Even better, the system responds to voice commands, making the process hands-off.
The Lyric home security system features a touchscreen controller for that fun dose of futuristic home automation, as well as the ability to issue voice commands, such as telling the system when you've arrived home from work so it knows to turn up the thermostat and flip on the lights.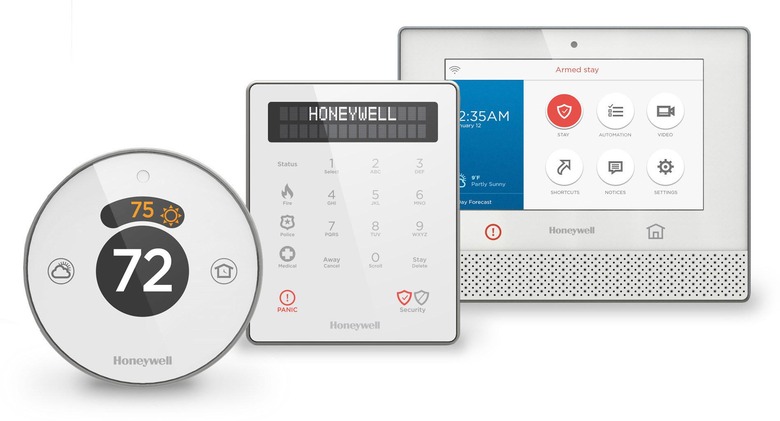 This latest addition rounds out what the Lyric product line offers, building upon last year's thermostat to further engage one's home on the connected level. The system includes such things as auto-temperature adjustments, monitoring both inside and outside of one's home, locking doors and turning off lights with voice commands, and more.
Honeywell is showing off the new home security setup here at CES 2015, where we're live on the ground getting all the juicy details. So far there's no word on pricing or availability, but stay tuned and we'll update you once we know more!