Belkin shows off 8 new WeMo smart bulbs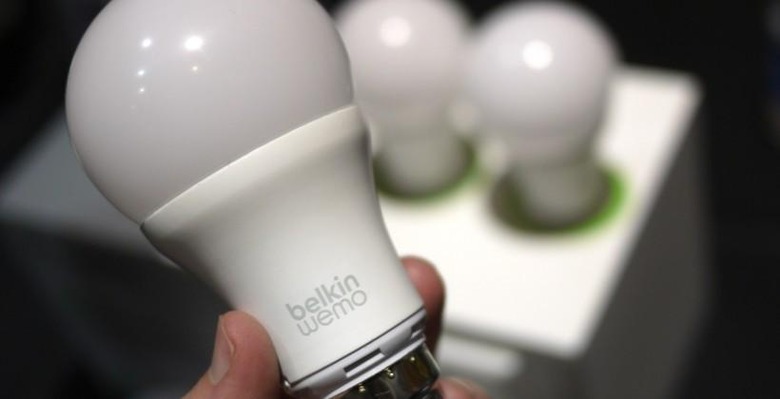 Have you fallen in love with a connected home? If so, several new WeMo light bulbs will be arriving in the near future, expanding the lighting options available with both indoor and outdoor lights, full-color options, and more. The products are available in collaboration with Technical Consumer Products (more commonly referred to as TCP) and OSRAM SYLVANIA — the latter's bulbs are up for pre-order now, but the TCP bulbs won't be arriving for a little while still. We've all the details after the jump!
The new bulbs include Osram's LIGHTIFY Gardenspot Mini RGB light, an outdoor bulb that offers users full-color control for use in different outdoor situations. Osram is also offering the Tunable White 60 Bulb that is dimmable, fits in standard fixtures, and offers a cool white shade.
There's the Flex RGBW from Osram, which is a flexible light strip with an adhesive backing that gives full color-control, support for dimming, and is intended for decorating. Joining these are four TCP Plus bulbs, including the A19 Daylight LED Light Bulb, the BR30 Daylight LED Light Bulb, PAR38 Soft White LED Light Bulb (halogen-equivalent), and Soft White Retrofit LED.
The Osram are up for pre-order on Amazon and range in price from $29.99 USD to $79.99 USD. The TCP bulbs have a less clear availability date, however, with WeMo saying they'll be available through "select retailers" some time this year; prices range from $19.97 USD to $34.97 USD.