FTC fines Facebook $5b, stock bolts upward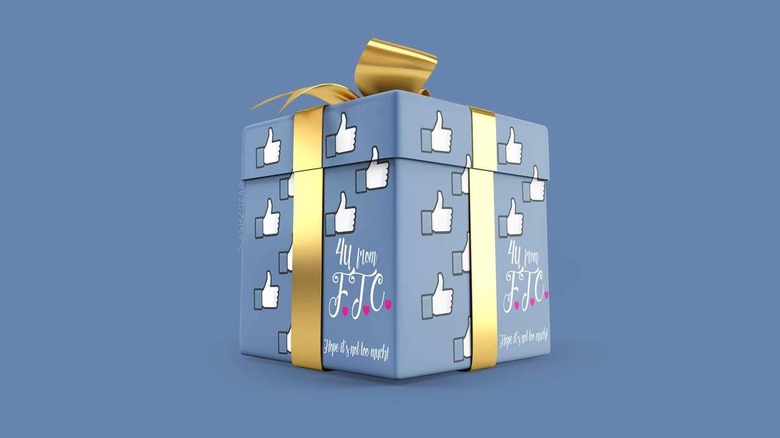 Yes, you read that right, Facebook stock just surged – upward – after the FTC announced that they'd sent a $5-billion fine to the company. That's the biggest fine the FTC's ever demanded of a tech company – but it's the equivalent of next-to-nothing for the social networking site and mega-brand. Let's do the math on this – Facebook made approximately 55,838-million USD in revenue in 2018. A fine of 5-billion is... not particularly damaging.
Why isn't this news shocking investors on Wall Street? Because they knew in advance. Not in any sort of underhanded way – Facebook set this money aside in advance, and told investors in April of this year. No problem, they said, it'll be FINE.
According to some analysts, this effectively gives Facebook the green light to continue relatively unchecked. "This closes a dark chapter and puts it in the rearview mirror with Cambridge Analytica," said analyst Daniel Ives of Wedbush. "Investors still had lingering worries that the fine might not be approved. Now, the Street can breathe a little easier."
the fact that fb shares surged instead of sank on the FTC news is the story https://t.co/SztA1iAyOg pic.twitter.com/qDrzaR8J4Q

— rat king (@MikeIsaac) July 12, 2019
A statement from House Antitrust Subcommittee Chairman David N. Cicilline (RI-01) read as follows. "It's very disappointing that such an enormously powerful company that engaged in such serious misconduct is getting a slap on the wrist," said Cicilline. "This fine is a fraction of Facebook's annual revenue. It won't make them think twice about their responsibility to protect user data."
ALSO NOTE: It is now cool to quit Facebook
What remains to be seen is if additional governmental action will be levied against Facebook in this specific scandal. If you're thinking, wow, there seems to have been a significant number of Facebook privacy scandals in the last few years – you aren't alone. Take a peek at our brief rundown of Facebook's various privacy-related scandals in the first three months of this year alone.
"If the FTC won't protect consumers, Congress surely must," said Cicilline. We'll believe it when we see it, Mr. Congressman.