Facebook FTC loss $3-5 billion... but Zuck said this is fine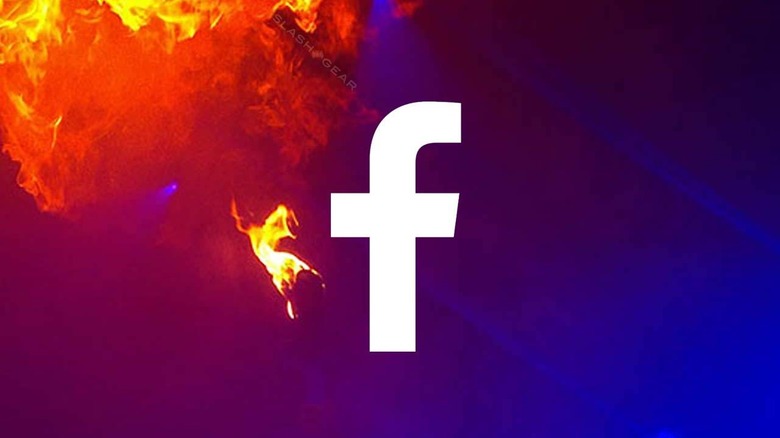 Facebook's earnings call this afternoon warned investors that they'd be incurring a between three and five billion USD loss due to their FTC inquiry case. As Facebook suggested, "this matter remains unresolved," and they've made no assurances "as to the timing or the terms of any final outcome." But don't worry, everything is ok, we'll all be ok, really!
In the three months ending on March 31st, 2019, Facebook racked up a revenue of approximately $15 billion, with total costs and expenses of approximately $11.7 billion. That includes the $3 billion in losses racked up thus far due to the FTC inquiry. Total income from operations were thusly approximately $3.317 billion.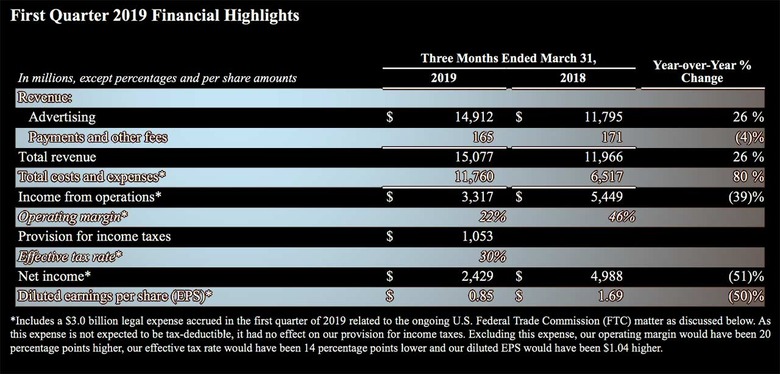 With taxes taken out, Facebook racked up approximately $2.4 billion in net income, which equals around $0.85 diluted earnings per share (EPS) for investors. Compared to this same quarter last year, this net income and EPS equaled a change of approximately 50% in the negative.
The report sent to reporters and investors included a line about how much better they would have done, business-wise, had they not had the FTC investigation expense. The report said, "Excluding this expense, our operating margin would have been 20 percentage points higher, our effective tax rate would have been 14 percentage points lower and our diluted EPS would have been $1.04 higher."
BUT don't worry! Zuckerberg said that Facebook "had a good quarter" and suggested that "our business and community continue to grow."
Facebook CEO's Assurances
Not in a small part due to the ongoing FTC investigation, more than likely, Facebook CEO Mark Zuckerberg continued to drive home the idea that Facebook was a "privacy-focused" company and that they were working with... someone? To help solve "issues" in our modern connected world.
"We are focused on building out our privacy-focused vision for the future of social networking," said Zuckerberg. "And [also] working collaboratively to address important issues around the internet."
Zuckerberg made no mention of the missing Clear History button in opening comments. Or the deleted account tracking. Or the email account uploading since 2016. And so on.