Freescale smartbook concepts take on mobile gaming, iPad & more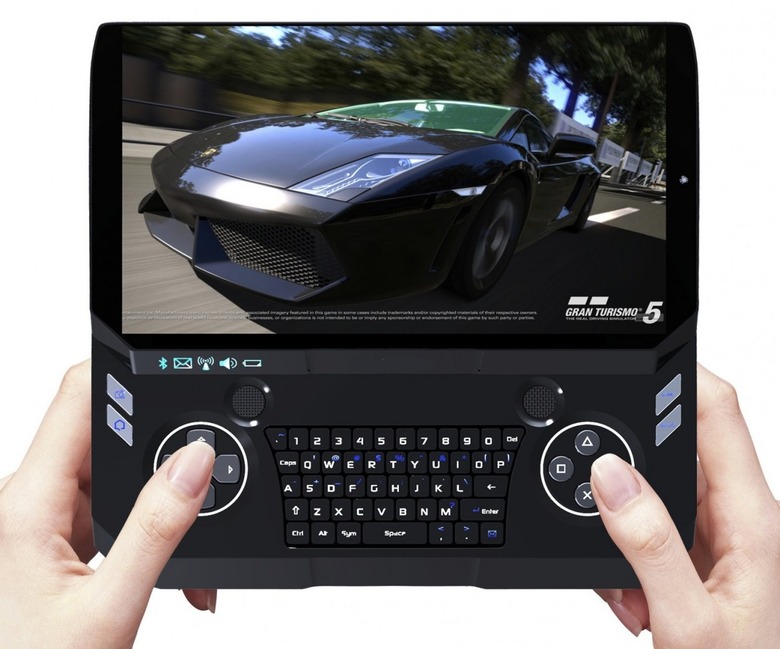 We love a good concept mock-up, and Freescale are generally a pretty good source for them.  After last year's smartbook designs the company has again turned to the SavannahCollege of Art & Design (SCAD) to come up with nine new ideas for the mobile device of the future.  Among the selection – which are gradually being revealed on Freescale's blog, along with the research that educated them – there's a gaming device targeted at teenagers that also allows for easy SMS and instant-messaging, together with a tilt-screen ultraportable notebook that can be used as a slate for young professionals to take handwritten notes in lectures and meetings.
The gaming device would have a 6-inch display, slide-out QWERTY keyboard and game controls, and an optional dock for recharging.  Meanwhile there's a second gaming concept, this time focused on touchscreen play, which looks a lot more like the company's previous smartbook tablet reference designs we've played with.
Right now, though, the most interesting is the tilt-screen design, with an interesting dual-pane UI and a virtual keyboard when in laptop mode.  The designers also reckon it would tap into a home energy monitoring system.  Freescale say they've been passing on the results of their research to hardware partners, and while they won't confirm any designs that might actually reach the market, we're hoping some of the OEMs are paying attention.