Foxconn Won't Sue Over This American Life Apple Blunder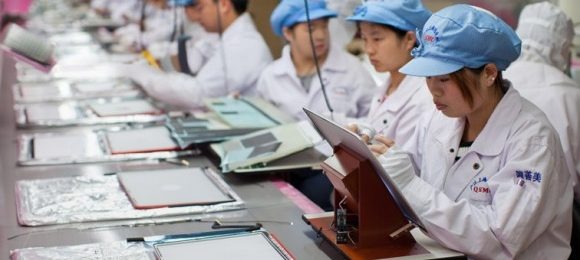 Foxconn has announced it will not be taking legal action against the producers of This American Life over the retracted Apple worker treatment story, despite admissions last week that the show's contents were "partially falsified." Public Radio International revealed on Friday that the January radio show was artificially biased against Apple, Foxconn and other production partners, with actor and content lead Mike Daisey fabricating experiences from his visits to the plants. Yet despite the apparently misleading comments, Foxconn won't be unleashing its legal team, Reuters reports.
"Our client is Apple Inc ... Our corporate image has been totally ruined. The point is whatever media that cited the program should not have reported it without confirming [with us]" Foxconn spokesperson Simon Hsing said in response to the announcement by This American Life's producers. Nonetheless, it appears the company isn't planning to retaliate in the courts. "We have no plans to take legal action," Hsing said. "We hope nothing similar will happen again."
That stance is likely the result of several factors, not least that This American Life insists the majority of the claims in the retracted show are supported by evidence. Those sections at fault, it appears, concern Dersey's blend of fact and theater that first went into his show "The Agony and Ecstasy of Steve Jobs" and were then repurposed in part by the radio program.
"My show is a theatrical piece whose goal is to create a human connection between our gorgeous devices and the brutal circumstances from which they emerge" Dersey said in a statement on Friday. "It uses a combination of fact, memoir, and dramatic license to tell its story, and I believe it does so with integrity."
Foxconn's reluctance to chase a legal spanking for This American Life is also likely connected to increased public awareness of manufacturing conditions. Worker treatment has become a high-profile public relations issue, with Apple bringing in Fair Labor Association inspectors after the radio show and other investigations by newspapers.