Apple brings in Fair Labor Association to audit suppliers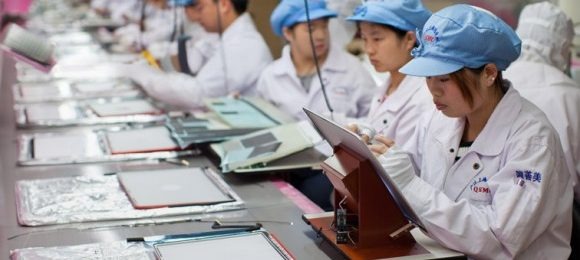 Apple has requested an "ethical manufacturing" check of all its final-assembly suppliers, with the Fair Labor Association (FLA) investigating Foxconn, Quanta, Pegatron and others for signs of worker mistreatment or unsafe conditions. The FLA will look at working and living environments, health and safety provisions, compensation, working hours and communication with management, Apple has said; "We believe that workers everywhere have the right to a safe and fair work environment" CEO Tim Cook said of the independent assessments, which come after the company was singled out for criticism over poor treatment of supply chain employees.
"We believe that workers everywhere have the right to a safe and fair work environment, which is why we've asked the FLA to independently assess the performance of our largest suppliers ... The inspections now underway are unprecedented in the electronics industry, both in scale and scope, and we appreciate the FLA agreeing to take the unusual step of identifying the factories in their reports" Tim Cook, CEO, Apple
As well as the production shop floors themselves, the FLA will have access to dormitories and other facilities at each site. They will also review procedural documentation, with the first results of the findings – as well as any recommendations – expected in early March 2012.
Foxconn is apparently up first – a reaction it seems to leaks from within the manufacturer suggesting conditions there were particularly grim, in addition to the several suicides of workers at the company's facilities over the past 18-24 months – with Quanta and Pegatron opening up later in the spring. All suppliers have "pledged full cooperation with the FLA, offering unrestricted access to their operations" Apple says.
The assessment, when complete, will have investigated facilities where more than 90-percent of Apple's products are assembled.
Apple was the subject of a widely-discussed investigation by the NYTimes, in which inside sources at the company said high-level management was aware of worker mistreatment but failed to act on that knowledge as it might impact production schedules and/or costs. Tim Cook reacted strongly to the allegations, describing them as "offensive" and pointing to Apple's own annual responsibility reports as well as its relatively recent membership of the FLA.